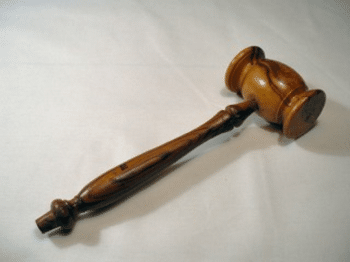 Perjury is not a word you hear everyday, but that doesn't mean it's a crime without serious consequences. Perjury is hard to catch but it's an offense that New Jersey state laws do not take lightly. It's a serious crime, and if you are charged with perjury, you will need a competent and experienced defense lawyer.
Mark Catanzaro is the Mercer County perjury lawyer that has decades of experience under his belt and can get you the best outcome for your case. His focus is on complex litigation and trial work, and he has been defending those charged with criminal offenses for over 30 years. In this blog, Mr. Catanzaro will provide more information on the perjury laws in New Jersey and how they could affect you.
The Mercer County Perjury Attorney You Can Rely On
To understand your case, let's first talk about what exactly perjury is.
To put it simply, perjury is the act of lying under oath. However, not every lie counts as perjury. If you lied under oath about what socks you wore that day, it would not count as perjury unless it directly applied to the guilt or innocence of the defendant in a criminal case.
So what are the consequences? If you are facing perjury charges, these are some of the penalties you could face:
Between three and five years in prison.
Up to a $15,000 fine.
It will be put on your criminal record and could be used against you when applying for jobs.
Any of these are undesirable circumstances for anyone, but with expert assistance, you may be able to attain better results. That's why hiring a qualified Mercer County perjury lawyer is extremely important.
Contact The Most Qualified Perjury Attorney in Mercer County
Mark Catanzaro is the Mercer County perjury lawyer who wants to give you peace of mind about your case. When you work with him, he will listen carefully to all your questions to make sure you understand your case clearly. You can call today at (609) 261-3400 or you can request a free consultation on his website to discover if Mr. Catanzaro is the right fit for you.