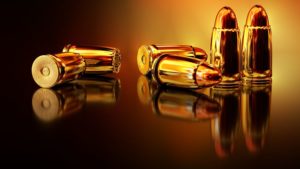 Has your application for a gun permit in New Jersey been delayed or denied? The application process can be challenging enough, let alone if your gun permit in New Jersey is denied! The good news is you do not have to fight alone. The following is a concise article on what you can do about your gun permit.
Charges
Often an application for a gun permit in New Jersey will be denied if the applicant has been charged with certain crimes. The Law Offices of Mark Catanzaro can help you if you've been charged with:
Carrying a gun without proper permits
Possessing a weapon while on parole or probation
Possession of illegal firearms
Theft of a firearm
Violations of the Uniform Firearms Act
The violations may prohibit people from obtaining a permit, but you do not have to quit. Mark Catanzaro and his team can help.
Tougher Laws
As you may have read, New Jersey lawmakers are thinking about passing even tougher gun restrictions. It is important to know what some of these new restrictions could be so that you do not end up on the wrong side of the law. Here are some of the new changes that could be enacted:
Limit magazine capacity to 10 rounds
Require background checks for private gun sales
Stricter laws for mental health professionals in reporting patients to law enforcement
A requirement for "justifiable need"
And many others…
Testimonials
If your gun permit in New Jersey has been delayed or denied and you need someone to defend, contact The Law Offices of Mark Catanzaro today! If you're unsure, consider this testimonial…
"Mark is an amazing lawyer. He helped me get my life back on track. I was facing an unlawful possession of a firearm. It was a second degree charge. He got me PTI. I won't be getting myself into any more trouble. But Mark will be my lawyer for the rest of my life."
As you can see, Mark Catanzaro will fight for you. Feel free to contact our office today and learn more!