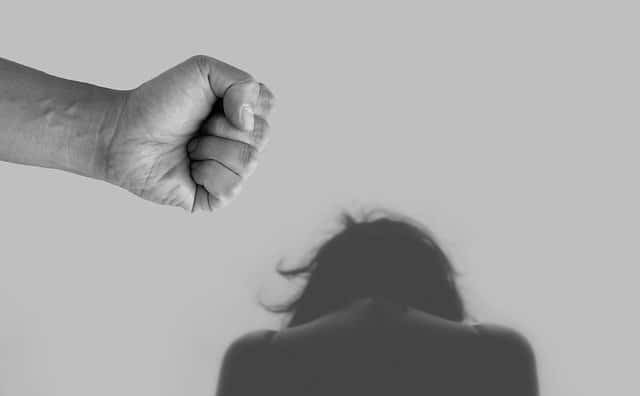 For many, home is a safe haven, a place of respite and where you can truly and freely be yourself. So, since the lockdown and quarantine began, staying at home hasn't been the worst thing in the world. Tragically, for others, home isn't safe. Home is not always a place of love and warmth, but unpredictability and trauma. As trapped as someone already feels with an abusive partner, COVID-19 has only made it worse. Today we're looking at domestic violence and COVID-19.
Domestic Violence Rates and COVID-19
First, how has COVID-19 affected domestic violence in the United States and the world? Consider the following:
Earlier this month, the UN predicted an additional 15 million cases of domestic violence would occur due to COVID-19.
During the first month of lockdown in Chicago, calls to the domestic violence hotline soared from 383 in March to 549 in April.
New York City has experienced a drop in calls, however police believe this is because the constant close quarters makes it harder to contact the hotline or the authorities.
Fearing the spread of COVID-19, some domestic violence shelters have either limited new admissions, or aren't accepting any at all.
Reports of increased domestic violence have also come out of China, France, Spain, Germany, South Africa, and other countries.
Causes
Second, why is COVID-19 having such an effect? What about it exacerbates domestic violence? Consider the following possible causes about COVID-19 and domestic violence.
Isolation – Enforced social isolation is one of the key tactics of an abuser. If he/she can cut off or limit the victim's ability to reach out to others or connect with friends and family, then the abuser has more power. COVID-19 prevention measures makes this all the easier.
Stress – Even in a normal, relatively healthy relationship, the isolation and close-quarters COVID-19 has brought will bring out underlying problems or communication issues in the relationship. This is even truer in an abusive relationship. Stressors from the pandemic abound.
Job Loss/Financial Strain – Tons of research has connected economic stress with an increase risk of domestic violence. As COVID-19 wreaks havoc on global and local economies, businesses close or lay-off workers to stay afloat. This increases the danger of domestic violence.
Drugs and Alcohol – In such times as these, even healthy, well-adjusted people can tragically turn to drugs or alcohol to cope. Alcohol sales in the US have skyrocketed by 243% since the lockdown. "For relationships already marred with violence and abuse, alcohol adds fuel to the fire, particularly when coupled with the isolation and stress discussed above."
You can read more about these factors here.
Your Lawyer for Domestic Violence and COVID-19
Finally, if you feel trapped in abusive relationship or suffer in an abusive household, you need to know that you have power. These statistics prove that you're not alone. You can find help over the phone, online, through text, through chat, and in numerous other ways. Click here or here for more. If you need a lawyer to defend you, then reach out to Mark Catanzaro! He's renowned for being tough against his opponents, but compassionate to his clients. Contact his office today!