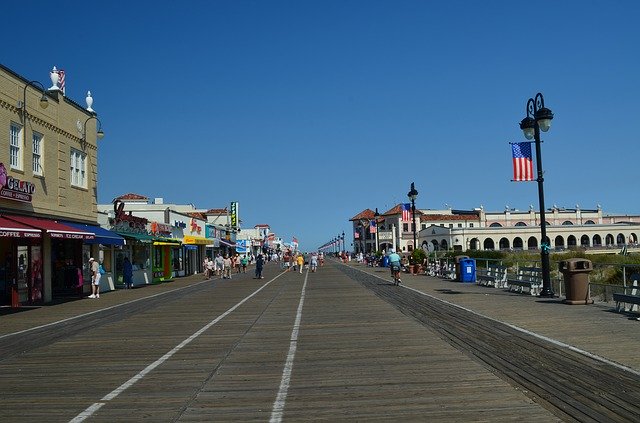 Now that we're in the middle of August, few people have let coronavirus fears stop them from enjoying a summer at the shore. However, that doesn't mean we should be reckless. Perhaps you're someone who has waited to head to the shore until later, hoping there will be less people later in the season. If that's you, then this blog is just what you need. Along with trying to stay safe, it's also important to follow the law. So, the Law Offices of Attorney Mark Catanzaro are here to help you with coronavirus at the shore.
Coronavirus at the Shore: Local Laws
First, let's talk about some state and local laws at the shore. This will help you not only stay safe, but also help you figure out what activities you can and cannot do. Thankfully, plenty of helpful resources exist online. We'll just summarize a few points here.
Outdoor gatherings must be limited to 500 people.
Playgrounds and outdoor amusement parks can only be at 50% capacity, so expect challenges with that.
Indoor playgrounds and amusement parks must remain closed.
Beaches must enforce social distancing protocols.
Beaches must also prohibit the tying together of boats to prevent group gatherings
They must also prohibit contact sports on the beaches.
Individual beaches are given freedom in how some of the protocols will be implemented. So, make sure you read up on your local beach before going.
Coronavirus at the Shore: Tips
Second, what are some tips you can generally follow to make sure you're safe? Here's just a handful.
If you plan on going to the boardwalk, wear your mask the entire time.
Some beaches give more leeway about mask-wearing than others. You MUST wear a mask at an indoor venue at all times. However, it's up to each beach whether they want to enforce mask-wearing on the boardwalk. Nevertheless, it'd be a good practice to do so since there will be so many people in a confined space.
Maintain social distance whether you're lying on the sand or playing the water.
It can be so easy to lose track of social distancing, especially in a carefree environment. But try to stick to the protocol as much as possible.
With these changes, you might not be able to do your usual summer activities at the beach. But this provides a unique opportunity to discover new ones!
Need an Attorney? Call Mark Catanzaro
Finally, do you need an attorney? Then contact Mark Catanzaro! Whether it's about coronavirus at the shore, civil rights, criminal defense, or any number of other legal matters, Mark Catanzaro is here for you.