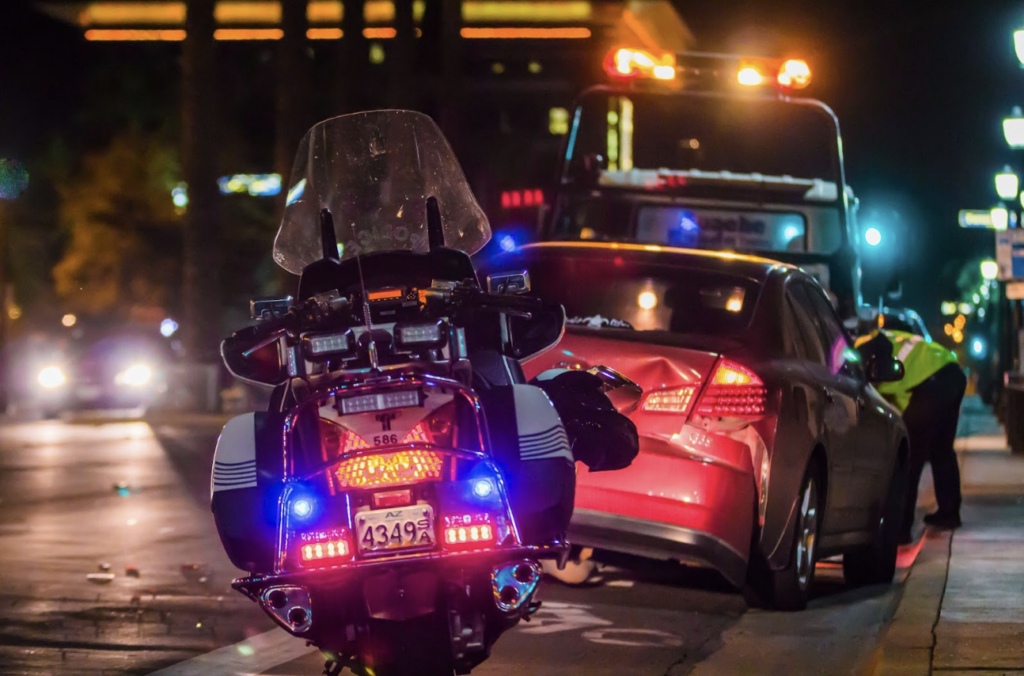 Even if you consider yourself an excellent driver, accidents are bound to happen. Sometimes, there's nothing you can do to avoid a collision with someone else out on the road. If there ever comes a time where you are involved in an accident, the worst thing you can do is leave the scene. Hit and Run laws are in place to ensure the safety of both parties, and violating these laws can have both traffic and criminal ramifications.
What Constitutes a Hit and Run
Leaving the scene of an accident, or more commonly referred to as a Hit and Run, is when someone who is involved in an accident doesn't stick around, and instead continues to drive off and away from the scene. Even if the other driver is clearly at fault, if an accident occurs, both parties are expected to stick around to exchange insurance information, plus attempt to provide aid in the case of injury.
The Consequences of Hit and Runs
No one involved in an accident should think of fleeing the scene, as the ramifications of doing so are likely to always be worse than sticking around and going through the normal procedures of an accident. The penalties for a Hit and Run range from jail time, fines, points on your license or even a license suspension. As the damage gets worse, so do the legal consequences. If someone flees the scene that resulted in any kind of injury or death, the aforementioned results will be worse, with possibilities of longer jail time or even prison, bigger fines, and the possibility of being charged with other, more serious offenses. It also opens the door for someone to not only be charged with a traffic violation, but criminal charges as well, which will make matters much worse. The best thing someone can do in a major accident is make sure both parties pull off to the side of the road and call the police to sort everything out. It is also extremely important to make sure no one is hurt or in danger, and to provide aid if that seems to be the case.
What Drivers Should do in the Case of an Accident
Those involved in an accident should immediately do the following:
Pull over and find a safe place to park and discuss the situation. If the other driver is not present, leave a written note with your name and phone number.
Exchange names, licenses, vehicle registration and insurances.
Provide any kind of aid to someone who is injured, by calling an ambulance or transporting them to get medical help.
If the accident resulted in $500+ in damage, injury or death, call the police to fill out an accident report.
How to get Help with Mark Catanzaro
We at Catanzaro Law understand that mistakes happen, people get nervous and may do things they weren't supposed to. Whether you were the victim of a Hit and Run, or find yourself facing charges of such an act, there are ways to protect and defend yourself. Let us help by bringing your case to us, and our team can guarantee you the best results possible when going through the legal process. Give us a call, or contact us on our website for a free consultation to ensure you get the help you need.