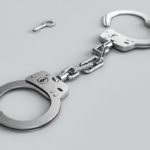 Homicide is a term many people have a rough understanding of, but don't know exactly what it entails. Homicide refers to any time a person takes the life of another. This very broad definition, however, can be more specifically defined based on various circumstances, methods and intentions, and may not always be unlawful. For example, a person who kills someone because they reasonably believe they might be killed themselves by this person, would not be unlawful. Although still considered homicide, the righteous and reasonable act will not land you jail time. However, most other forms of homicide will be deemed unlawful and can get you in legal trouble.
The Various Types of Homicide
Based on how a person was killed, homicidal acts will be more specifically defined in the court of law. The terms are defined as followed:
Murder: When the actor purposely or knowlingly causes the death or serious bodily injury resulting in death of another person. It can also include when a person partaking in another series of unrelated crimes directly causes the death of someone else.
Aggravated Manslaughter: This is when someone recklessly causes death with extreme indifference to human life or when someone causes death while fleeing or eluding law enforcement.
Manslaughter: When someone recklessly causes death or purposely in the heat of passion or reasonable provocation.
Death by Auto or Vessel: When someone causes death by recklessly driving a vehicle or vessel. A few things can constitute this form of homicide, like if the defendant was speeding, driving under the influence, falls asleep at the wheel, or if using a phone.
The Consequences of Homicide
The various forms of homicide can lead to different charges and several outcomes for the defendant.
Murder is a crime in the first degree and will lead to a sentence of 30 years to life in prison. In some instances, a person must serve a minimum of 30 years before becoming eligible for parole. In other cases, there may be no possibility of parole.
Aggravated manslaughter can lead to a sentence of 10 to 30 years, or a maximum of 20 years, depending on the violation.
Manslaughter is a crime of the second degree and can lead to a maximum 10 year sentence.
Death by auto convictions will depend on a number of possible penalties based on underlying facts and circumstances.
Trust Catanzaro Law for Representation
A homicide conviction can lead to various forms of sentencing and consequences. It is important to fully understand what you are being charged with, and how to correctly navigate your legal battles. Our trained and experienced professionals here at Catanzaro Law know exactly how to combat homicidal convictions, and will do everything in our power to give you the best legal representation possible. It is crucial to be connected with an attorney who can properly represent you. Contact us today for a free consultation and make sure you have the representation you deserve!