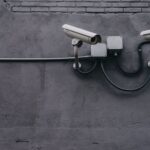 Although shoplifting may not seem to be as serious as other crimes, being charged with such can lead to very real and unfortunate legal consequences. Shoplifting charges can be confusing as there are multiple ways to be found guilty, and varying consequences ranging from a disorderly persons offense to crimes in the second, third and fourth degree. It's crucial to work with experienced experts who understand the nature of shoplifting charges, and can properly defend your rights.
Defining Shoplifting
Under New Jersey law, there are multiple circumstances where a person can be charged with shoplifting. This includes a person taking merchandise that is offered for sale by a merchant, concealing merchandise with the intent of not paying, or if they remove or alter price tags to deprive the merchant of full value. Additionally, it is considered shoplifting if a person removes or transfers merchandise from its original container to deceive the merchant. There are three elements that must be proven beyond reasonable doubt for a conviction. Those elements are:
Proving merchandise was purposely concealed, carried away or taken by the defendant.
The establishment where merchandise was taken is a commercial retailer or other mercantile establishment.
The defendant intentionally deprived the merchant of paying full retail value.
The Consequences of Being Charged
A shoplifting charge can vary from a disorderly persons offense to crimes in the second, third and fourth degree. These charges are based on the value of the merchandise involved. If the items in question are valued at less than $200, the case will be considered a disorderly persons offense and is handled in municipal court. If the amount is between $200 and $500, it is a crime in the fourth degree and is punishable with up to 18 months in prison. If between $500 and $75,000, the charge is in the third degree and is met with up to five years in prison. Anything exceeding $75,000 is a crime in the second degree, with prison time up to ten years. Any shoplifting charge is also accompanied by various fines and other surcharges.
Defending Against Shoplifting
When it comes to being charged with shoplifting, you need experienced attorneys who know the law and can properly defend you. There are several instances where a proper defense can save you from being charged. Whether you unintentionally walked out with unpaid merchandise, the store does not provide ample proof of your actions, or a necessary witness fails to appear in court, there are ways to defend yourself. We at Catanzaro Law know how to properly defend such accusations, and we're determined to fight for your rights in the court of law. With years of experience and proper knowledge of defense, you can trust us to defend your case. Contact us today for a free consultation, and be confident that you're being properly represented!