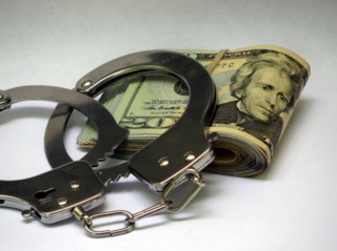 Image – Morguefile
The term "white-collar crime" may not be part of your everyday vocabulary, but as a citizen of this country, it's important to understand this type of crime. White-collar crime refers to nonviolent crimes committed by business or government professionals who are usually usually motivated by some sort of financial gain. In layman's terms, it means lying, cheating, or stealing on a professional level.
Since it doesn't involve violence, you may assume it's a victimless crime. But that is not the case! One scam can destroy a family or an entire business by draining a person's bank account, or costing a company thousands, if not millions of dollars. With modern technology, financial fraud can be extremely sophisticated, but even a simple telemarketing scam can cost you.
Mark Catanzaro is the best New Jersey attorney for white-collar crimes. Since there are many types of white-collar crimes, from identity theft to health insurance fraud, it is important to make sure you're working with a lawyer who knows the ins and outs of each type of case. With Mr. Catanzaro's decades of experience, you can be sure that you're putting your case in good hands.
The Most Reliable White-Collar Crime Attorney In New Jersey
The words "white collar crime" may sounds a little vague to you, and that's because it encompasses a wide range of non-violent crimes. Navigating these types of crimes can be difficult. That's why New Jersey's #1 white-collar crime lawyer is here to help you understand the most common types of white-collar crimes. These include:
Telemarketing Fraud: Oftentimes telemarketers will reel you in by saying you must 'act now', with a 'high-profit, no-risk' offer, but you must never send money to someone you do not know personally.
Identity Theft: Someone can steal your identity as easily as stealing your wallet or sifting through your trash. Minimize the risk by shredding ATM receipts or banks statements, and never give out credit card information to anyone you don't know.
Heath Care Or Health Insurance Fraud: Senior citizens are often taken advantage of with this type of fraud. Make sure you are always working with a provider you trust.
Other types of white-collar crimes include:
Blackmailing
Bribery
Embezzlement
Forgery
Tax evasion
Choose This New Jersey Attorney For Any White-Collar Crime
Various types of white-collar crimes can occur at any time and to anyone. If you are facing white-collar crime charges or you are a victim yourself, call the go-to New Jersey white-collar crime lawyer to get representation from an attorney with unparalleled experience.