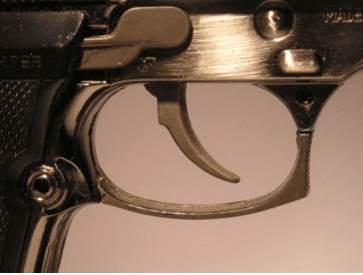 Carrying and owning a weapon in New Jersey is legal under certain circumstances, but it doesn't come without a slew of stringent limitations that must be followed at all times. The state of New Jersey not only strictly regulates what kind of weapons are allowed, but also who can carry them and where. Failure to adhere to the legal parameters regarding weaponry can lead to prison time, hefty fines and a permanent criminal record.
Mark Catanzaro is the weapons crimes attorney in New Jersey who has been representing those facing weapons crime charges as well as many other crimes for thirty years. His clients range from people charged with minor civil disputes to those facing charges for significant crimes. Mr. Catanzaro is a caring lawyer who will listen to all your questions and make sure to carefully negotiate the best results possible under the circumstances.
This New Jersey Weapons Crime Attorney Explains The Law
According to the Second Amendment to the Constitution, you have the right to bear arms; however, let's discuss the circumstances. Under federal law, the following people are not allowed to possess firearms or ammunition:
Illegal aliens
Fugitives
Those committed to a mental institution
Unlawful users of certain drugs
Those convicted of domestic violence crimes
Those convicted of crimes that hold a punishment of prison time over one year.
In New Jersey, children under the age of 18 are also not allowed to possess firearms. There are certain exceptions that involve guardian supervision during hunting, military drills or target shooting.
If you are eligible to own a gun, you must be aware of the following laws:
Possession of a firearm for unlawful purposes: Depending on the circumstances, this means you could face charges even if you haven't used the weapon. It is a second-degree crime that carries a possible 10 years of prison time.
Possession of a firearm without a permit: This is one of the most common weapons charges in New Jersey. It is a second-degree crime and the penalties include a minimum of five years in prison.
Contact The Experienced Weapons Crimes Lawyer in New Jersey
The weapons crimes laws in New Jersey are strict and can be extremely complicated to understand. That is why if you are facing any weapons crime charges, you should call a reliable New Jersey weapons crimes lawyer to take care of your case. With Mr. Catanzaro's many years of experience and thorough knowledge of the law, he will be able to help you get the best results possible. Contact him today by calling
(609) 261-3400 or emailing Mark@CatanzaroLaw.com.