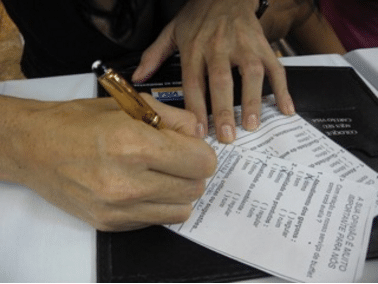 If you ever thought that forgery was a minor crime with few penalties, think again. Forgery is defined as creating or changing a document, signature, banknote or work of art, and though it may sound trivial, in the eyes of the law it's not.
If you find yourself charged with forgery, don't face your situation alone. Know your rights and work with a Burlington County forgery lawyer like Mark Catanzaro. Mr. Catanzaro has over three decades of experience and can help strengthen your defense with his thorough knowledge of forgery laws.
This Burlington County Forgery Attorney Explains The Law
According to the forgery laws in New Jersey, in order for the crime to be completed, the offender must commit forgery with the intent to defraud or injure another, or he or she must know that the scam he or she is engaging in will cause harm to another person. But exactly what kinds of actions fall under this category?
This Burlington County forgery attorney will list what counts as forgery in New Jersey:
Altering another person's writing without their permission
Creating, authenticating or transferring any writing so that it appears to be a copy of an original that does not exist
Creating, authenticating or transferring any writing intending for it to appear that it happened at a time or place it did not.
Creating, authenticating or transferring any writing intending for it to look as if it were the act of another person who did not permit the act.
Uttering (a legal term meaning to present or offer with words) an item that the offender knows is forged.
Forgery and possession of a forgery device (such as a computer program designed to forge documents) are felonies in the state of New Jersey. The offender could be charged with either a 3rd or 4th degree crime. A person charged with forgery can face up to five years in prison and thousands of dollars in fines.
Call This Reliable Burlington County Forgery Lawyer
No matter your situation, Mark Catanzaro will be there to defend you to the best of his abilities. He is a Burlington County forgery lawyer who cares about his clients and will take the time to listen to each person's situation and answer all their questions. Build a strong defense and contact Mark Catanzaro today. Call his office at 609-261-3400 to request a free consultation.