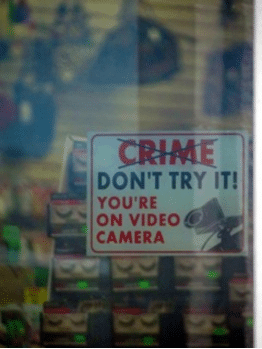 Theft is not pocketing a candy bar at a gas station and getting a slap on the wrist. It can be a serious crime and the consequences can permanently damage your standing with the law.
If you've been accused of theft, you need the right defense by your side. Mark Catanzaro is the Mercer County theft attorney who has the experience and the compassion to help you with your case.
More About This Mercer County Theft Attorney
There are many kinds of theft offenses. Some examples include shoplifting, theft of services and auto theft. Each offense carries a different punishment depending on the value involved. As a trusted theft attorney in Mercer County, Mr. Catanzaro has laid out the levels of theft in New Jersey and their consequences.
Theft as a Disorderly Persons Offense – In this case, the value of property stolen is less than $200. Sometimes, this is also referred to as "petty theft." Penalties include up to 6 months in prison and up to a $1000 fine.
Fourth Degree Crime – Here, the value of property stolen is between $200 and $500. Consequences include no more than 18 months in prison and up to a $10,000 fine.
Third Degree Crime – There are many situations that fall under third degree crime. Some examples include:
– If the stolen property if worth between $500 and $75,000.
– If the stolen property is a motor vehicle, firearm, boat, vessel, domestic companion, horse or airplane.
– If the stolen property is a public instrument, writing or record.
The offender may face three to five years in prison and up to $15,000 in fines.
Second Degree Crime – Examples of cases that constitute a crime of the second degree include:
– If the stolen property is worth more than $75,000.
– If the stolen property is a controlled dangerous substance of more than one kilo.
– If the property is human remains.
Call This Knowledgeable Theft Attorney in Mercer County Today
Facing theft charges alone and understanding your situation can be confusing and intimidating. As an experienced theft lawyer in Mercer County, Mark Catanzaro will explain your situation to you clearly, so you feel more at ease. With 30 years of experience and many different areas of practice, Mr. Catanzaro will work hard on your behalf to achieve the best results under the circumstances. Call his offices today at (609) 261-3400 to find out how he can help you.