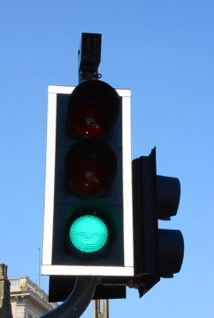 After spending years as a licensed driver, many of the traffic laws and regulations learned during your first driving test may not be as fresh in your memory as before. However, it's important to remember that driving is a privilege and not a right, so when we break the law, some of our driving privileges can be taken away. Sometimes even experienced drivers don't understand how New Jersey traffic laws work and what the consequences are if they break them. Getting familiar with the laws and their consequences is vital to avoiding penalties such as fines or prison time.
Mark Catanzaro is an experience traffic violations lawyer in Mt. Holly who can help individuals charged with any type of traffic violation. He has been defending citizens facing criminal charges for over thirty years. In this blog, Mr. Catanzaro will help you understand the traffic laws in New Jersey and what you should do if you are facing charges.
Understanding the Penalties — Talk To A Mt. Holly Traffic Violations Attorney
When it comes to traffic violations, the New Jersey Motor Vehicle Commission (MVC) follows a point system. As a trusted traffic charges lawyer in Mt. Holly, Mr. Catanzaro will lay out how these points can affect you and the ways in which you can earn point reductions.
The Point System
When you commit a major or minor traffic offense, the MVC will add a certain number of points to your license.
Generally, more severe traffic violations come with a larger number of points.
6 or more points within a three-year period will result in a surcharge.
12 or more points on your current driving record will result in license suspension.
Getting points on your license may increase your insurance.
Getting Rid of Points
The MVC keeps a permanent record of all the points you've acquired, however, you can earn point reductions by avoiding any violations or suspensions for one year.
You can also reduce points by taking MVC-approved qualified driving courses.
Call This Mt. Holly Traffic Violations Lawyer Today
If you are facing charges regarding a traffic violation, you know who to call. Mark Catanzaro is the Mt. Holly traffic charges lawyer who has experience in a wide variety of criminal and civil matters. He will sit down with you to discuss your options and will answer any questions you have about your situation. He knows that the results of each case can have a profound effect on the client, which is why he does everything in his ability to bring about positive results. Contact his law offices today by calling 609-261-3400. Find out what he can do for your case!