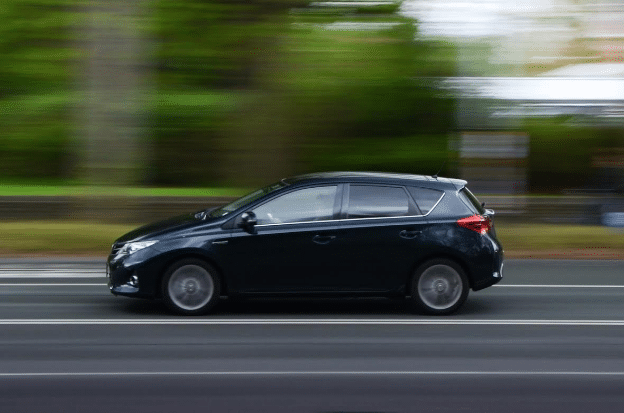 We've all be there at some point: you're driving along the open road, traveling slightly above the speed limit, and suddenly your heart drops as you see blue and red lights flashing in your rearview mirror.
While speeding tickets may be fairly common, these and other similar traffic offenses should still be reviewed and handled with care. Accepting guilt for a traffic offense can have long-lasting ramifications on your driving record, insurance, and even your wallet. If you find yourself in the unfortunate situation of receiving a traffic ticket, you may want to call the Burlington County traffic lawyer, Mark Catanzaro.
Types of Traffic Tickets
Driving a car provides a sense of freedom, but it can also bring physical and financial restraint due to the various traffic offenses, necessitating a Burlington County traffic lawyer. There are several reasons why a police officer may write you a ticket, including:
Speeding – New Jersey does not view speeding lightly. In fact, this state imposes some of the highest fine rates for speeding tickets. Not only will you pay the fine amount for the offense itself, but you could be laying out money for court costs, traffic school, higher insurance rates, and other additional costs. The resulting points will remain on your record for a minimum of three years.
Reckless Driving – This offense is defined as "a person who drives a vehicle heedlessly, in a willful or wanton disregard of the rights of safety of others in a manner so as to endanger or likely to endanger person or property." This could result in fines and imprisonment, and more severe penalties for subsequent offenses.
Passing a Stopped School Bus – If a school bus is displaying its yellow or red lights, you are required to stop. If you're caught passing a bus while these lights are on, you face fines, imprisonment, community service, and/or suspension of your driver's license.
Driving on a Suspended License – If your license has been suspended for any reason and you're caught operating a motor vehicle, you could face a fine of $500, plus an additional 6-month suspension for a first offense. Further offenses may have you facing even heftier fines and jail time.
These are just a few offenses that could result in a ticket. You can find a full list on the New Jersey Courts website.
How Can This Burlington County Traffic Lawyer Help?
These offenses can lead to serious and long-term consequences. Don't give up without a fight! Mark Catanzaro is a successful traffic lawyer in Burlington County who is well versed in New Jersey traffic laws and can help clear your record. Every situation is different. Mark Catanzaro will review the facts, look for possible mitigating circumstances, and determine whether other parties contributed to the resulting violation. Call today for a free consultation and to get answers to your traffic violation questions.