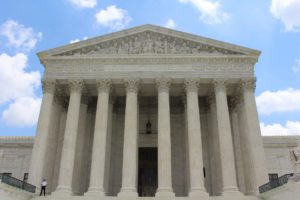 Statute of Limitations laws are in place to protect a defendant from having to defend himself against a charge that allegedly occurred long ago. As time goes on, memories fade, evidence is lost, and sometimes important witnesses pass away. The best evidence is fresh evidence because it is more trustworthy and is in the best interest of both the prosecution and the defense. Because of this, the prosecution of a crime must be commenced within a certain amount of time from when the offense took place. Prosecution is commenced when an indictment is returned for an indictable offense or when a warrant or summons is issued for a disorderly persons or petty disorderly persons offense.
Think of the statute of limitations as a timer counting down to zero. When the alarm goes off, the person responsible can no longer be criminally prosecuted. The timer starts at different intervals based on the crime and begins ticking downward upon commission of a crime or when the prosecution discovers physical evidence that serves to identify the perpetrator. An experienced criminal defense lawyer in New Jersey can help you determine the time limits in all criminal matters.
New Jersey Statute of Limitations Periods
In New Jersey, statutes of limitations vary based on the type and degree of the offense alleged. There are also ways in which the time limitations are tolled in certain cases. (Think of this as pausing the timer.)
There are five categories in New Jersey that determine the statute of limitations:
There is no statute of limitations for murder, manslaughter, sexual assault, terrorism, or widespread injury or damage.
7 years for bribing a government official, official misconduct, and other related charges.
5 years for all other indictable offenses.
1 year for disorderly persons and petty disorderly persons offenses.
5 years after the victim turns 18 or 2 years after discovery by the victim of the offense, whichever is later, for sexual assault, criminal sexual contact or endangering the welfare of a child when the victim is under 18.
The statute of limitations is tolled when the defendant is fleeing and in instances where there is prosecution pending for the same conduct.
Contact A Trusted New Jersey Criminal Defense Lawyer
Because of all the nuances, it is important to consult with a New Jersey criminal defense lawyer to determine the applicable statute of limitations of your case. Mark Catanzaro has fought for the rights of many individuals and knows how to formulate the best legal strategy for each defense. If you or a loved one has questions regarding the statute of limitations of a crime, contact Mark Catanzaro today and schedule a free consultation