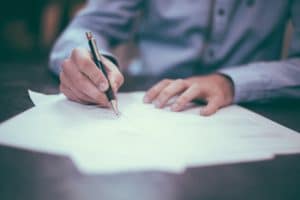 When you're facing a situation in which you need a criminal defense attorney in New Jersey, the task of actually selecting the right one can be daunting. Maybe your top priority is to choose the lawyer with the lowest fee, or the one with the most impressive credentials, or maybe even someone who was referred by a friend. It is helpful to determine what is most important to you and your particular case before researching the wide range of New Jersey criminal defense attorneys available to you.
What To Look For In a New Jersey Criminal Defense Attorney
Every year, more and more lawyers enter the legal scene, making it more difficult than ever before to make a smart choice in hiring the right attorney for you. While some cases may require you to speak with an attorney who has a very specific expertise, many criminal cases can be handled by most criminal defense attorneys. However, that doesn't mean you should just pick a name out of a hat. The below are some helpful guidelines to follow when finding a good fit.
Relevant Experience. You may know of the best corporate lawyer in the whole state, but if you're facing a DUI, that top corporate lawyer may not know a thing about New Jersey DUI laws and how to best defend your case; you would need a DUI lawyer. Make sure you inquire about an attorney's experience with the specific type of charges you are facing.
Familiarity with a Courtroom. Along the same lines as relevant experience, it is important that you have a lawyer who has the capability to take cases to trial. Sometimes cases don't end up going to trial due to the defendant accepting a plea deal or charges being dropped beforehand. If you do end up going to trial, you want to be confident that your lawyer has been there before and knows how to present a winning defense.
Reasonable Fee. For most people, an important factor in deciding on an attorney is cost. While you usually get what you pay for, exorbitant fees do not always mean exceptional representation. Speak honestly with him or her about your financial situation and ask about their payment policy. Many attorneys will offer a free consultation.
Passionate and Communicative. Choose an attorney who is passionate about what they do. You don't want to feel as though your case is not important to him or her. Your defense attorney should fight for you and listen to what you have to say. Similarly, look for someone with excellent communication skills.
Ask Questions. Upon your first meeting with a potential attorney, bring a list of questions and concerns that you have. How the attorney addresses these concerns will help you determine if they are a good fit.
Speak With A Premier New Jersey Criminal Defense Attorney
Speaking to an attorney does not have to be intimidating or overwhelming. Mark Catanzaro is a well-respected, highly experienced criminal defense attorney in New Jersey, and he is passionate about representing his clients to obtain the best results. Contact him today to set up a free consultation!