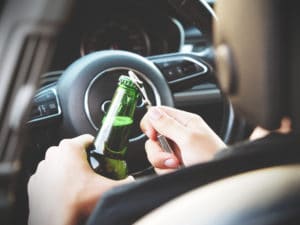 A lot of people have the general attitude that DUI offenses aren't really all that bad. It doesn't make you a bad person, right? No, it doesn't make you a bad person. In fact, most times drivers truly feel that they are under the legal limit when they get behind the wheel. However, it is important to understand just how serious a DUI really is, and what the consequences of such an offense can potentially be. If you have ever experienced going through the legal system for a DUI charge, you know how vital it is to secure a Mount Holly DUI lawyer as soon as possible.
The Consequences of Your First DUI, and Any Subsequent DUIs
As in most states, New Jersey sets its starting threshold for a DUI charge at a Blood Alcohol Content (BAC) of .08%. Your BAC at the time of arrest is just one factor taken into consideration when determining the penalties for a DUI. Other factors include your history of DUIs and whether you were in a school zone.
For a first DUI offense, you could face significant consequences, which may include the following:
12 hours to 30 days of jail time
Fines ranging from $250 to $400, in addition to other fees and surcharges
Increased insurance rates
Alcohol/substance abuse assessment
A first offense DUI where your BAC was .10% or higher carries even more significant penalties. Additionally, if you were caught driving under the influence in a school zone, you are subject to higher fines, and you could lose your license for 1 to 2 years.
As a repeat offender, the consequences increase. If you have a second DUI within 10 years of your first, you could face the following:
2 to 90 days of jail time
Fines in the amount of $500 to $1,000
Loss of your driver's license for at least 2 years
Mandatory community service
Intoxicated Driver Resource Center
Ignition interlock device
Need a Mount Holly DUI Lawyer?
Don't take the risk of getting behind the wheel after drinking. The potential consequences are not worth it. And even more important, you don't want to injure yourself or innocent drivers on the road.
If you've been arrested for a DUI, you need to call a Mount Holly DUI lawyer immediately. Mark Catanzaro is a skilled and experienced DUI lawyer in Mount Holly who helps his clients navigate the legal process.
If you need to speak with a Mount Holly DUI lawyer, call Mark Catanzaro today to set up a free consultation.