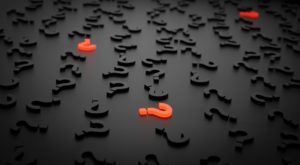 If you've ever been involved in the criminal justice system, you know how complicated and confusing the process can be. But you also probably know that a skilled and experienced New Jersey criminal defense attorney can make the situation a whole lot more manageable.
Whether you've been through this experience before or not, it's important to ask the right questions of an attorney before you decide who you want to represent you. Mark Catanzaro is a top New Jersey criminal defense attorney and protects the rights of his clients. Get to know him and how the process works by reading the below answers to the most commonly asked questions.
Get to Know Attorney Mark Catanzaro
Mark Catanzaro isn't new to the scene. In fact, he's been practicing law for over 30 years. He handles all types of criminal matters, including DUI/DWIs, drug crimes, weapons crimes, domestic violence, hit and runs, homicides, and more. He has represented a wide range of clients, including juveniles.
Here are some of the most common questions asked about a New Jersey criminal defense attorney.
How much experience does Mark Catanzaro have? He's been practicing law since 1985 – that's over 30 years. During that time, he has handled a wide variety of cases, which include drug offenses, kidnapping, arson, capital murder, sexual assault, DUIs, robbery, and more.
How do I contact his office? You can contact the Law Offices of Mark W. Catanzaro by filling out this online contact form, or calling the office directly at 609-261-3400.
Will I win my case? No outcome can be predicted with certainty. To provide reasonable expectations for possible outcomes, Mark Catanzaro first needs to fully evaluate your case. He will then discuss with you the charges, the legal implications, the possible penalties, the likelihood of a successful outcome, and potential alternative solutions.
What if the police did not read me my rights? The police are required to recite the Miranda warning under certain circumstances. If you were not read your rights, Mark Catanzaro can advise you on this issue.
How much are the legal fees? Mark Catanzaro always offers a free initial case evaluation. Contact his office (phone number and online form provided above) to schedule an appointment. After that, the fee arrangement can be discussed. This will depend on the facts and circumstances of your case.
Need a New Jersey Criminal Defense Attorney? Call Mark Catanzaro Today.
Mark Catanzaro is a successful and respected criminal defense attorney in New Jersey who fights to protect the rights of his clients. If you're in need of a New Jersey criminal defense attorney to represent you, call him today.