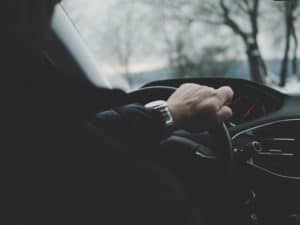 Carjacking in New Jersey is a very serious crime with serious consequences. If you or a loved one has been charged with carjacking, it is very important that you seek out legal assistance from an experienced New Jersey carjacking attorney for an immediate review of your case. With an aggressive and knowledgeable attorney on your side, you will be represented by someone who knows how to handle these difficult cases and ask the right questions.
New Jersey Carjacking Laws
The crime of carjacking is defined by New Jersey statute, in part, as inflicting bodily injury against, using force against, or the threat of bodily harm against the vehicle occupant while taking unlawful possession of the vehicle. This is a first degree crime.
The penalties associated with a carjacking conviction include a possible incarceration of 10 to 30 years. Those convicted of carjacking are subject to the No Early Release Act (NERA), meaning that they must serve at least 85% of their sentence before becoming eligible for parole.
While it can be a tough charge to defend, an experienced New Jersey carjacking attorney knows that any case is defensible. There are several ways in which a carjacking case might be defended, including:
Challenge to the police investigation – Were there illegal searches and seizures? Was the line up improperly influenced?
Lack of intent – The State must prove the element of intent when prosecuting someone for carjacking. If there was no intent to unlawfully take possession of a vehicle, carjacking did not occur.
Lack of force or bodily harm – Similar to the lack of intent, if there was no force or bodily harm present, then the essential elements for carjacking are not met.
Police failure to read Miranda warning – When a suspect is arrested or otherwise taken into custody, law enforcement is required to read him the Miranda warning prior to any interrogation. If you did not receive that warning, the prosecution cannot use anything that you may have said during that time.
New Jersey Carjacking Attorney to Fight For You
Don't let any time go by without contacting a New Jersey carjacking attorney to review your case. Your attorney will review your case, ask you questions, develop winning defense strategies, file motions with the court, and object to the prosecution's requests when necessary.
If you've considered representing yourself, think again. Your freedom is not something to take lightly. Contact a New Jersey carjacking attorney who has experience fighting for his clients. Mark Catanzaro has over 30 years of experience in defending the rights of his clients and wants to discuss your case with you. Call today!
SaveSave