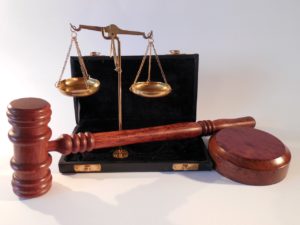 Do you believe your sentence to be unjust? Do you feel like you've paid your time? Are you burdened with having to pay an unreasonable fine? Do you need a conviction erased to get a better job? If so, then pursuing clemency with a New Jersey clemency lawyer may be your best option.
What Is Clemency?
Dictionary.com defines "clemency" as "a disposition to show forbearance, compassion, or forgiveness in judging or punishing; leniency; mercy" and "an act or deed showing mercy or leniency." In the legal system, being granted clemency may involve lowering the commutation of a criminal sentence and/or decreasing fines.
Clemency vs. Pardon
You may have heard both of these words tossed around together before, and may be under the impression that they are the same thing, but they are not. However, the difference between the two is quite simple.
Clemency lowers the penalty of a crime and decreases punishment for it.
Pardon completely forgives the crime and removes the conviction itself.
While many people want to pursue pardon over clemency, being granted one over the other depends on numerous considerations. Deciding which is the best pursuit for you can be a demanding process, but it always helps to have the aid of a knowledgeable defense attorney.
Clemency and Me
As stated above, there are many factors that are considered in granting clemency, including…
The nature and circumstances of the offense
The nature and circumstances of the sentencing
The facts and circumstances of the trial
Whether you have adhered to all sentencing requirements and court-ordered obligations
Whether you have been "rehabilitated"—as demonstrated by employment, education, programs, character references, and other evidence after the offense
Your conviction record before and after the offense
Other "good cause" reasons for granting clemency
Determining whether or not your situation fits with any of these factors can be challenging, but it is not a burden you have to bear alone. Contact Mark Catanzaro today and he can help you discover if pursuing clemency is right for you.
What Does the Process Look Like?
If you are seriously considering seeking clemency, the process involves several steps.
Completing a petition form with your lawyer and getting it notarized
Submitting the form to the New Jersey State Parole Board
Your case and application being reviewed by the Governor and New Jersey State Parole Board
The Governor granting or denying your clemency
It may seem like a long and formidable process, but again, if you have a sharp and fierce New Jersey clemency lawyer by your side, you can get the justice you deserve. Contact Mark Catanzaro today!