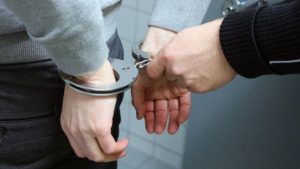 A juvenile adjudication can have serious ramifications. It's often a mistake to assume it's "no big deal." It can affect the juveniles' college opportunities, travel, and otherwise restrict his freedom through incarceration or curfews. Here's some information you need to know about juvenile adjudication and its collateral consequences.
What does "juvenile adjudication" mean?
The Juvenile Law Center defines "juvenile adjudication" this way: "a juvenile court judge's determination as to whether or not a youth committed a delinquent offense. A juvenile adjudication is like an adult criminal conviction, but generally does not subject the youth to the same direct and collateral consequences."
Collateral Consequences
While adjudication may not be as severe as an adult conviction, it is important to know how it may impact a youth's life.
Open to the Public – while some court records are not available to the public, there is a broad range of offenses for which public disclosure is permitted.
Employment – adjudication can seriously limit a child's future employment opportunities, or their ability to acquire licenses for certain professions.
Public Housing – access to public housing can be restricted as a result of juvenile adjudication.
Access to Schools and Higher Education – information about delinquency adjudications will be shared with school officials, and some college applications require reporting on juvenile adjudication.
Driver's License – a juvenile's license can be suspended or revoked as a result of adjudication.
Adult Sentencing – a young person's delinquency record can affect sentencing for criminal convictions as an adult.
Sex Offense Registration – juvenile sex offenders are required to register in the same manner as adults.
For a complete list of all collateral consequences from a juvenile adjudication in New Jersey, click here.
Hire the Right Lawyer Today!
It always makes sense to consult with a lawyer before appearing in court with your child. If you find yourself in these circumstances, meet with a lawyer experienced in juvenile matters. It could make a significant difference. Contact Mark Catanzaro today!