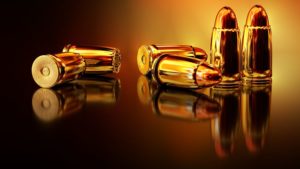 In our final post on our series about gun laws and New Jersey, we're going to cover standard purchases. We've already done a post on private sales, however, it's just as important to know the laws surrounding standard purchases at gun retail stores. You'll find some of this information in our other posts about gun laws and New Jersey. But the point is, we hope Catanzaro Law will be your one stop for everything related to gun laws and New Jersey. Here's some basic things you need to know about purchasing a gun in New Jersey.
License No Matter What
Although Pennsylvania does not require a license for the purchase of "long guns" (such as rifles or shotguns), New Jersey gun laws do require this. Whether you are purchasing a handgun or a long gun, a license is mandatory. As stated in a previous entry, one can acquire a lifetime purchaser ID card or a handgun permit that's valid for 90 days. In both instances, a background check and fingerprinting are necessary.
Furthermore, some municipalities require "justifiable need" for you to purchase a firearm. This means you must provide a valid reason for why you wish to purchase a firearm in order to get your permit. This means you must be facing specific and serious threats which cannot be reasonably avoided by other means.
From FFL to FFL. No Exceptions.
We used this handy motto in our post regarding private sales. But the principle stands here as well. Any and all purchases of firearms have to be conducted through a federally licensed gun dealer.
So, for example, let's say your uncle wants to give you his classic Colt 1911 you've admired since you were a child. Can he simply hand it to you without the involvement of an FFL? Absolutely not. Although the law may not know about the exchange, if someone steals that firearm or uses it in a crime, both you and your uncle become liable.
So remember, "From FFL to FFL. No exceptions."
Restrictions
Last, gun laws and New Jersey place several restrictions on what can be purchased. For example, firearms like the M1 carbine and Uzi are banned from sale in New Jersey. For a complete list of all the banned weapons, click here.
In addition, there are various restrictions on magazine sizes for pistols, rifles, and shotguns. Short barreled weapons and suppressors are also heavily restricted. It's important to know these restrictions well so you can stay above the law.
Gun Laws and New Jersey: Need Legal Counsel?
If you need legal counsel because of a weapons charge in New Jersey, then look no further than Mark Catanzaro! With over 30 years of experience, he's the attorney to defend your case. Contact his offices today!