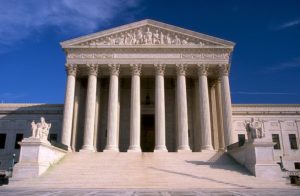 We've all seen My Cousin Vinny. Joe Pesci's character, Vincent Gambini, seems to make all the courtroom mistakes. Dressing inappropriately, disrespecting the judge, sleeping, cursing, disrupting procedure – he doesn't miss one! Eventually, he learns procedure the hard way and (spoiler alert) wins the case. This week's post is so that you don't have to learn the hard way. Adhere to these simple tips about local court conduct and you'll greatly increase the success of your case.
Local Court Clothes
The importance of appearance in court cannot be overstated. Although we're always told never to judge a book by its cover, judges and juries often do. So, always dress to impress. Here are a few tips you should follow.
Business suit: shirt and tie might not be enough!
Little to no jewelry: don't dress too flashy.
Organized hair: getting your hair cut the day before may be a good idea.
Think professional: conceal tattoos if possible.
Local Court Courtesy
Remember, the judge is not your friend. Address them with as much respect as possible. So, never use foul language, sarcasm, or triteness. Always refer to him or her as "Your Honor" and look them in the eye whenever they address you. If you respect the judge, they're more likely to respect you.
Furthermore, even the attorney prosecuting you ought to be treated with respect. This person is not your personal enemy. The judge and jury may notice how you respect the other attorney and treat you more leniently. Lastly, appear on time and do not interrupt anyone while they speak.
Local Court Conduct
When it comes to body language, a good rule of thumb is to imagine you're in the military. Sit up straight, show good posture, appear attentive, and do not cross your arms. This can appear defensive. Also, pay attention to your facial expressions. Do not scowl, smile too confidently, or convey anger to another person in court. Nothing is more important than local court conduct!
Need an Attorney? Call Mark Catanzaro
If you want to learn how not to act in local court conduct, feel free to watch Gambini in My Cousin Vinny. If you're facing charges and need quality representation, feel free to call the law offices of Mark Catanzaro!