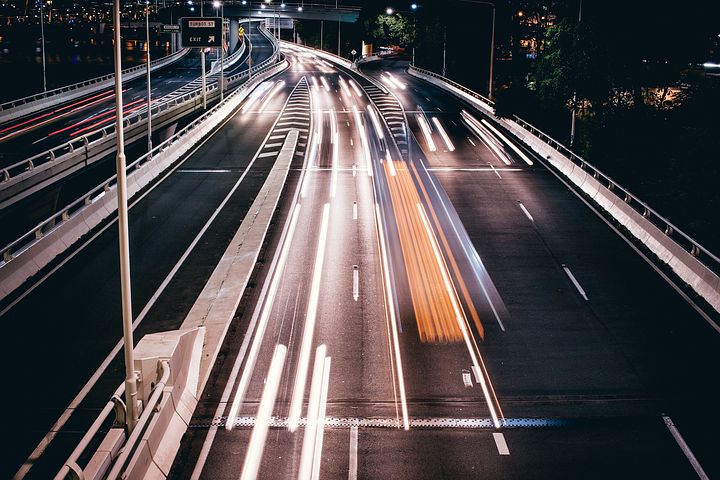 Few things can be more frustrating than getting a traffic ticket. Maybe you didn't know you were speeding because you were driving as fast as everyone else. Perhaps you absent-mindedly passed a stop sign. Or maybe you didn't know you couldn't turn on red. However, it's important to know what you can about the New Jersey traffic fines and points system. That way you can ensure you avoid particularly hefty fines or losing your license.
New Jersey Traffic Violations List
First, we'll begin by listing some common New Jersey traffic infractions, and their penalties. Look for additions to be made in coming weeks.
Offense
Fine
Driving or parking unregistered motor vehicle
$54
Driving with an expired license
$54
Violation of dimensional restriction
$185
Throwing litter from vehicle
$230
Disregard of officer directing traffic
$85-$140
Use of a cell phone while driving
$130
Exceeding speed limit
(1-40mph above posted limit)
$85-$260
Improper turn at controlled intersection
$85
Double parking
$54
Operation of diesel powered motor vehicle
with emission violation, no certification of repair.
$730
Keep in mind, New Jersey traffic fines can double if you commit any offense in a construction zone, safe corridor, or 65mph area.
New Jersey Points System
Second, let's briefly examine some common infractions and the points associated with them.
Offense
Points
Improper passing
(on the parkway/expressway)
4
Failure to stop for traffic light
2
Racing on highway
5
Failure to observe direction of officer
2
Fleeing scene of accident – causing injury
8
Tailgating
5
Reckless driving
5
Slow speed blocking traffic
2
Exceeding maximum speed (1-30mph over limit)
2-5
Improper passing of school bus
4
Remember, if you exceed 12 points on your license, you will lose your license. For every year you go without getting points added to your license, 3 points will be deducted.
Mark Catanzaro: Your New Jersey Traffic Attorney
Finally, if you're at risk for losing your license, or have to pay a large fine, you need a professional attorney by your side! Contact the Law Offices of Mark Catanzaro! He and his team can defend your case effectively.