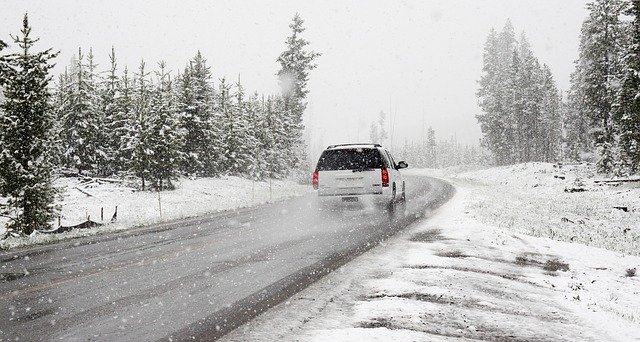 It's a frigid, cold morning when you realize you're running late. You dash out to your car, coffee in hand, only to realize it's covered in snow and ice. But time is short. You clear off some chunks from the front and rear windshields. That should be enough, right? Wrong. What happens if you hit the highway and a chunk of ice flies off your car into the windshield of another? That's why snow removal laws exist. In this week's blog, we'll cover some basic New Jersey snow removal laws.
New Jersey Snow Removal Laws
First, failure to remove ice and snow from your vehicle may seem harmless at first, but time saved isn't worth the risk. Leaving snow and ice unattended can be dangerous, especially if you drive on the highway, and especially if you're dealing with that thick, heavy snow.
According to New Jersey state law, failure to remove snow and ice from your vehicle could result in fines between $25 and $75 for each offense. Driving a commercial vehicle? Then you face fines between $500 and $1,500. If the material falls off your car and causes property damage, you're looking at an additional fine between $200 to $1000! So take heed of the warning: obey New Jersey snow removal laws.
New Jersey Snow Removal Laws and You
Second, how do you know when you've adequately removed enough from your car? Well, if all you have is frost on the windshield, then you need to clear enough to be able to see through the entire windshield. Any more than that, however, and you need to clear all of it off from your hood, windows, and roof. If you can't see those areas of your car, then you haven't cleared enough of it off. Can that be frustrating when you're running late? Sure. But trust us when we say you don't want to face the consequences. New Jersey snow removal laws exist for your protection!
Need an Attorney?
Finally, if you need a quality defense attorney you can trust, then contact Mark Catanzaro! He has the experience and know-how you need to defend your case. Don't delay. Contact him today!