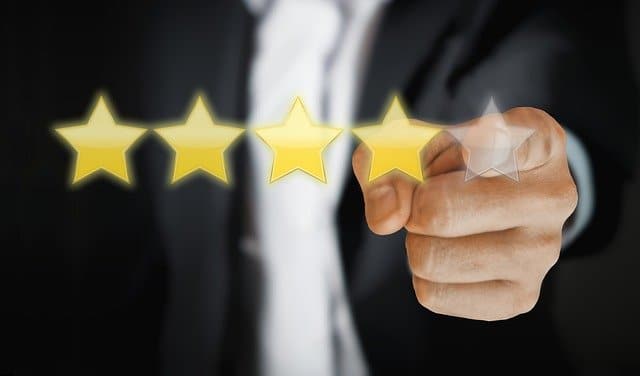 Last week, we talked about how you can find the best lawyer in New Jersey for your case. One of the things we mentioned in that article was client reviews. You can find out how an attorney treats their clients based upon their client reviews. A highly-rated attorney will have more than a couple positive reviews, but several of them! Today, we'll talk more about this as we show you how to find the highly-rated attorney of New Jersey.
Proof in the Pudding
First, like we said above, if you want to know about an attorney's effectiveness and how they treat their clients, look at their reviews. As the old saying goes, "The proof is in the pudding." Check out some of these reviews for the highly-rated attorney Mark Catanzaro.
"Mark is the best attorney in Burlington County. He is incredibly knowledgeable, and takes the fear out of going into legal situations. More than once he has beaten the odds, simply by articulating the truth."
"Mark is a brilliant attorney. He really helped me deal with a very difficult situation and was spot on with his advice. I would highly recommend Mark to anyone with a complex case."
"My sincere thanks goes out to you for my excellent legal representation. I am pleased with the outcome and your handling of my case. You made a very critical difference in my future. A two year loss of license would have been devastating to me. I will gladly recommend your services to any of my friends or family that may ever need it. Thanks again for your experience and skills to get the best possible results for me."
The Professionalism of a Highly-Rated Attorney
Second, why do you find such rave reviews? The key word is professionalism. In movies and TV shows, attorneys are often depicted as either brash sociopaths, hot shot know-it-alls, or insensitive jerks who only care about winning. But a true professional knows how to be fierce and fearless in court, while also caring and attentive with their clients. They can go for the jugular in the courtroom, but also gain the trust of a client in a hard situation. With Mark Catanzaro, that's exactly what you get.
Mark Catanzaro: Your Highly-Rated Attorney
Finally, if you want to find out for yourself, then contact Attorney Mark Catanzaro! If you have a complex case and need advice on how to move forward, he's your man. Reach out today!