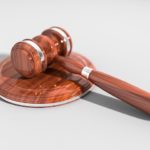 Following the murder of seven year old Megan Kanka by convicted sex offender Jesse Timmendequas, who recently moved in across the street from the Kanka family, New Jersey enacted Megan's Law. The law was created to establish a registration system for all sex offenders, which would give notification to local organizations and communities about the presence of convicted individuals. It is important to make sure you understand the law, its classifications and requirements.
Who is Included
A person conficted of any kind of sexual crime and is labled as a sex offender must register and will be incuded in the sex offender registry. Crimes that will lead to this include:
Aggravated Sexual Assult
Aggravated Sexual Contact
Criminal Sexual Contact if Vicitm is a Minor
Endangering the Welfare of a Child (Sexual Contact or Child Pornagraphy)
Promoting Prostitution
Kidnapping
Luring or Enticing
Criminal Restraint
False Imprisonment of a Minor
Explanation of the Law
New Jersey has a tier system which considers the severity of the offense and characteristics of the individual, utilizing a risk assessment to determine the requirements of the convicted sex offender. Things that are considered when the individual is being ranked include the nature and severity of the act, age and number of victims, past criminal history, duration, history of substance abuse and more. After determining the severity of the offense, the convicted individual will be placed into one of three tiers, each having their own requirements.
Tier 1 (Low Risk): Must register with the local police department of which you live.
Tier 2 (Moderate Risk): Community organizations like schools, daycares, summer camps and more may be notified.
Tier 3 (High Risk): All of the above, plus members of the public and local community, like neighbors will likely be notified.
No matter the tier, any conficted sex offender will be included in the internet registry.
Get Legal Representation
Although this was a quick and brief overview of the law, there is more to understand about it before battling a conviction in court. There can be opportunities for appeals and disputes, as well as obligations that must be understood to avoid any more legal trouble. We at Catanzaro Law have experienced professionals that will help you every step of the way as you traverse the legal process, and we are dedicated to helping you make the best of a bad situation. Make sure you are properly represented to avoid any more problems that may arise. Our attorneys are trained, experienced and ready to help you in any way possible! Contact us today for a free consultation and make sure you get the representation you need.