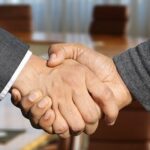 Facing charges for any crime will lead to an exhausting and stressful legal process, sometimes lasting for years. It is wise to not take these battles on all by yourself. You need someone with the right knowledge, experience and understanding to ensure that your justice is fought for in the best way possible. To get the most favorable results, you need New Jersey's most reliable defense attorney. That's where Catanzaro Law comes in. With a long history of success and consistency, there's no one you can feel more confident in when it comes to representing you.
We Have You Covered
Whether you're being charged with a misdemeanor, or a crime in the first degree, trust Catanzaro Law to get you the best results from a bad situation. We understand better than anyone that nobody is perfect. People sometimes make poor decisions, or a foolish mistake, that could cost them big time. Don't let one little thing from your past affect you for the rest of your life. We'll defend your case with the highest levels of urgency, professionalism and respect. You can be confident with us, as this formula has driven continued and consistent success over the years. 
History of Success
With over 30 years of individual experience, and hundreds more collectively, we at Catanzaro Law know exactly how to navigate any kind of case. Over the years, our attorneys have worked with all sorts of clients, handling just about any type of case you could think of. Our track record over this time has proven to show success and reliability. With any kind of client, we do everything in our power to get the best results possible. This determination has led to a history of success and outstanding reliability. When you want the best, trust Catanzaro Law.
Be Confident in Our Representation
We at Catanzaro Law value our clients before anything else. We understand the importance of these kinds of situations, along with the stress it can bring. Let the burdens fall onto our shoulders. We value your time and your case, and work with the best to ensure we get the most favorable results. When you work with us, you can be confident in an attorney that has the proper knowledge, best experience and the most passion for their clients and cases. Representation from us means you are armed with the best, and your justice will be confidentially fought for. For the most reliable defense attorney in New Jersey, you need Catanzaro Law. Don't hesitate to contact us today for a free consultation, and know that you'll be properly represented!