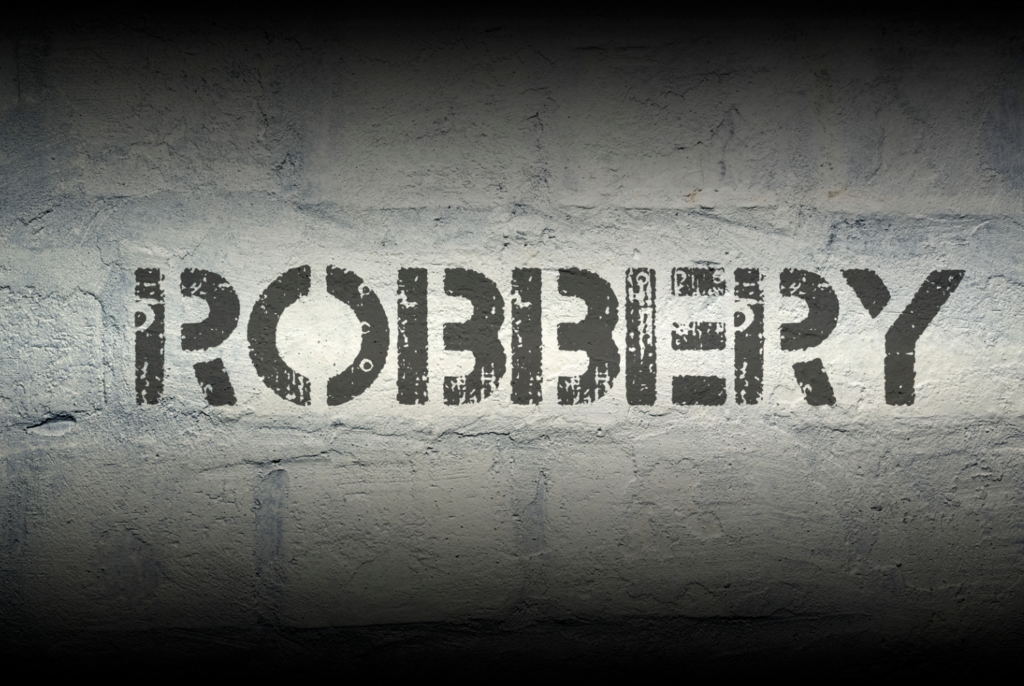 While many acts of stealing generally result in what is known as theft, there is another, more severe charge for stealing that can get you into even more trouble. This act of stealing, known as robbery, is considered to be more violent, intense and dangerous than normal theft. This is generally because there are either acts or threats to cause injury to the victim involved. It is important to understand the difference so you can better navigate the law if charged.
Robbery Defined
Robbery goes hand-in-hand with theft, however is more severe. In other words, robbery is a more aggravated version of theft, involving more threats or acts to cause harm during the crime. In New Jersey, a person is guilty of robbery if during the course of committing theft, they:
Inflicted bodily injury or used force upon another, or
Threatened another/purposely put them in fear of bodily injury, or
Commits, or threatens to commit any crime in the first or second degree.
Committing robbery is usually a crime in the second degree, however can become a crime in the first degree if the circumstances are more severe. Robbery is a crime in the first degree if during the act, the defendant attempted to kill someone, inflicts or attempts to inflict serious bodily injury, or if they were armed, used or threatened to use a deadly weapon.
The act of Robbery and its Consequences
If you have been charged with robbery, there are four main elements that must be proven for you to be convicted. The first is that you committed or attempted to commit a theft. Next, it must be proven that you inflicted bodily injury, or that you threatened to, or committed or threatened to commit a crime in the first or second degree. Following that, it must be shown that you engaged in this conduct during the act of theft or immediate flight. Lastly, it must be proven that you acted purposely.
As stated above, there are circumstances where the crime could either be in the first or second degree. If charged in the second degree, you could face 5-10 years in prison and fines up to $100,000. First degree robbery will lead to 10-20 years behind bars and fines up to $200,000.
Have a Proper Defense
If you or someone you know has been charged with robbery, it is important to act as quickly as possible to protect your rights. There are numerous defenses against robbery, including police misconduct, having an alibi, mistaken identity, inability to establish ownership or possession, and much more. We at Catanzaro Law know exactly how to navigate these kinds of cases, and our experienced, knowledgeable attorneys will do everything in their power to protect you and your freedom. Don't wait until it's too late, contact us today for a free consultation, and be confident that you're getting the representation you deserve!