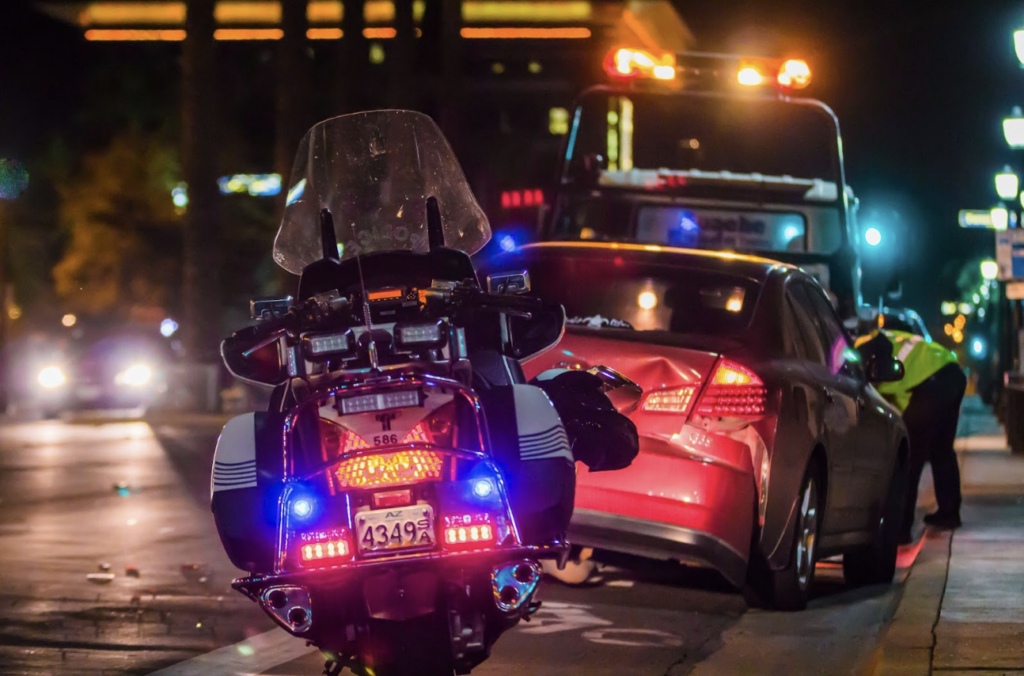 After getting into a car accident, many people are unsure of exactly what to do. With the nerves, anxiety and adrenaline running through, it's possible to make mistakes that could get you in trouble with the law. If you don't exactly follow the right procedure, it may cost you significant fines or even jail time. It is important to know what to do following a motor vehicle accident so that you can best protect yourself and handle the situation accordingly.
Hit and Run
The absolute worst thing you could do after getting into an accident is to leave the scene. Leaving the scene of an accident, or more commonly referred to as a hit-and-run, can have you facing charges under two distinct statutes, one being a traffic violation and the other as a criminal act. If there are no injuries resulting from the accident, leaving the scene will result in only property damage, and you'll face a traffic violation. Even in this less severe case, you could face fines, a license suspension and even jail time of up to 30 days. When the circumstances are much more severe, as if someone was seriously hurt or even killed, leaving the scene of an accident can result in some very harsh consequences. On top of fines up to $15,000, 1+ year of license suspension, you could even face jail/prison time of up to five years. This is even if the accident was not your fault. Leaving the scene of an accident is a poor idea, no matter the circumstances. Instead, you should follow the procedure below.
What to do Following A Motor Vehicle Accident
If you're involved in a motor vehicle collision, follow this procedure to ensure you don't get into any more trouble.
Immediately stop your vehicle or pull over at the soonest possible moment.
Exchange names and addresses with the other drivers involved.
Show other drivers your license and vehicle registration.
Provide reasonable assistance to anyone who may have been injured, including calling for an ambulance or taking them to a medical facility.
If the other vehicle was unattended, try to locate the owner. If you can't, make sure to leave a written note with your contact information.
In more severe cases, fill out an accident report with the police.
Have Proper Representation
If you or someone you know has been involved in an accident, or is being charged with leaving the scene of an accident, it is important to have the right legal representation to help defend your rights and freedom. We at Catanzaro Law understand that accidents happen, and people make mistakes. Among nervousness and anxiety, someone involved in a crash can easily slip up and make a wrong move which could cost them their future. We understand this, which is where we're dedicated to help see and represent your case. If you are dealing with hit and run charges, don't hesitate to contact us today for a free consultation, and let us represent you in the best way possible!