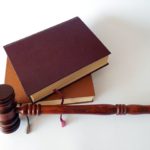 We at the Mark Catanzaro Law Office pride ourselves on being one of the most reliable and trusted defense attorney firms in New Jersey. With decades of experience in the field, our attorneys have successfully defended numerous clients facing a wide range of criminal charges. We are dedicated to providing the highest quality legal representation and ensuring that our clients' legal rights are protected at every stage of the legal process.
What We Do
Here at Catanzaro Law, we specialize in defending individuals facing various types of criminal charges, including DUIs, drug offenses, domestic violence, assault, theft, and many others. With a wealth of experience in handling complex criminal cases, we work tirelessly to ensure that our clients receive the best possible outcome with whatever charges they may be facing.
One of the things that sets us apart from others is our personalized approach to each case. We understand that every client and every case is unique, and that it takes time to carefully evaluate each situation before developing a customized defense strategy. That's why we work closely with clients, keeping you informed at every step of the process, and making sure you understand every legal option.
Why Choose Us?
The attorneys here at Catanzaro Law have a deep understanding of the criminal justice system in New Jersey, which paired with our experience in the field, allows us to really help clients navigate the legal process.The law firm of Mark Catanzaro represents a diverse range of clients, from individuals facing minor traffic offenses to those facing serious felony charges. We understand the impact that a criminal charge can have on a person's life, and are committed to protecting your futures. We also understand the importance of preserving a clients' reputations and will work tirelessly to ensure that your legal rights are protected.
Trust Catanzaro Law
If you are facing criminal charges in New Jersey, it is important to have a skilled and experienced defense attorney by your side. The Mark Catanzaro Law Office is the most reliable and trusted defense attorney firm in the area. Our attorneys have the experience and knowledge needed to effectively defend your rights and protect your future. Don't wait to get the legal help you need. Contact us today to schedule a consultation and learn more about how we can help you!