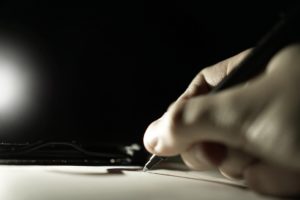 Every defendant in a criminal case has the right to a fair trial. But going to trial is not always the best option. For many defendants, a plea bargain is offered to them by the prosecutor at some point. It may seem illogical to plead guilty to a charge instead of fighting it in court, but there are benefits to accepting plea bargains in certain cases. It is highly advised to retain a criminal defense attorney in Burlington County before considering any offers.
When To Accept A Plea Bargain
A plea bargain is an agreement between the prosecution and the defendant in which the defendant pleads guilty. In exchange for this guilty plea, usually one of three things is offered to the defendant:
Any additional charges are dismissed
The charge to which the defendant is pleading guilty is a reduced charge from the original
The prosecutor will recommend a lighter sentence
A skilled Burlington County criminal defense attorney knows when it is a good idea to consider accepting such an offer. Each case is unique and requires a thorough examination of the facts and available legal defenses. Sometimes a plea deal is the best option.
Not every case that goes to trial is guaranteed a victory. Depending on the facts of your case and the nature of the charges, going to trial may be too risky to leave your future in the hands of jurors. A plea bargain will often allow you to avoid jail time, and it eliminates the stress you would endure going to trial.
It is wise to at least consider accepting a plea deal in the following cases:
Theft
Drug Possession or Distribution
While plea bargains are also beneficial to the State, there are some cases for which the prosecution is very unlikely to offer such a deal. For example, if the charges are quite severe, the case will most likely end up at trial rather than be negotiated by the prosecutor. But for most cases, the prosecution wants to move the legal process along in an already backed up court system by coming to an agreement.
Contact a Burlington County Criminal Defense Attorney Today
The best way to get a favorable offer is by having an aggressive defense strategy. A prosecutor is more willing to negotiate a good offer rather than go to trial if they believe there is a chance that they cannot meet their high burden of "beyond a reasonable doubt."
If you're facing criminal charges, you need to speak with a criminal defense attorney in Burlington County immediately. By going over the facts, your attorney can determine what your best options are and help you obtain the best results.
Mark Catanzaro has been fighting for his clients for nearly 30 years and has extensive experience in negotiating with prosecutors. Call today for your free consultation.