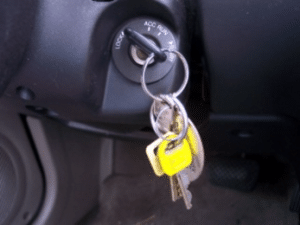 The holiday season is a popular time for many people to come back to their New Jersey hometown and meet up with old friends for drinks. This may seem innocent enough, but it is important to have a plan in place before you go out. Otherwise, you may find yourself in the unfortunate situation of needing to hire a Mount Holly DUI lawyer.
Be Responsible, Be Safe
Before you head out on the town, consider some of the following tips to ensure that you enjoy a safe and fun night out.
Have a designated driver. The safest way to get home after consuming alcohol is by having a completely sober person drive. If a friend will be the driver, be sure they are someone you can trust to not drink at all during the night. Another option is to call a cab, or use one of the many popular ride sharing apps available today. This way you can rest assured that you will have a safe way to get home at the end of the night.
Know your limits. You know yourself better than anyone else. Don't let anyone push you to drink more than you're comfortable with. There are many risks associated with consuming too much alcohol. You will decrease your risk of needing a Mount Holly DUI lawyer by pacing yourself and drinking plenty of water between alcoholic beverages.
Grab a Bite to Eat. Drinking alcohol on an empty stomach can speed up the effects of intoxication. It is best to eat a full meal before heading out for the night. Keep yourself hydrated throughout the night.
In New Jersey, you are guilty of drunk driving if your blood alcohol content (BAC)  is at a level of .08 percent or higher, which will necessitate a Mount Holly DUI lawyer. We live in an "implied consent" state. This means that when you get your license in New Jersey, you are consenting to chemical tests upon arrest for a DUI. If you refuse to take a breathalyzer, you face losing your license and hefty fines.
The Top DUI Lawyer in Mount Holly Will Fight For You!
Now is the time to plan ahead and decide what your night will look like. Use the above tips to keep yourself and others safe, and to avoid a DUI! If you do find yourself in a situation where you need to call a Mount Holly DUI lawyer, be sure to contact Mark Catanzaro immediately. With many years of experience, he fights to obtain the best possible outcomes for his clients. Call today for a free consultation.