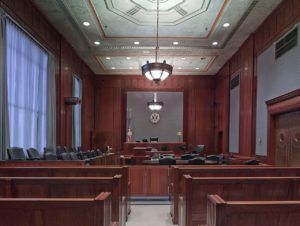 As any criminal defense attorney in New Jersey knows, the strategy behind the defense presented in court is very important in each case. While a defense strategy should be unique to the particular facts and circumstances of each client's case, there are many overarching defenses often used in criminal cases. Some popular defenses include:
The basic message of your defense could be as simple as "I didn't do it." However, sometimes the best strategy is to admit to the conduct, but defend yourself on another basis. The defenses listed above are examples of affirmative defenses.
What Is An Affirmative Defense?
An affirmative defense is when a defendant acknowledges that they have committed the acts, but offers evidence that they were legally justified or excused in doing so. If successfully proven, a defendant's culpability is limited or altogether excused.
Let's unpack the Duress defense. When being tried for certain criminal charges, your New Jersey criminal defense attorney may raise the affirmative defense of duress. Under New Jersey law, duress is when a person performs certain acts as a result of threat, coercion, or physical force that a reasonable person would be unable to resist. This defense is unavailable if the defendant was criminally negligent in putting himself in a situation where it was probable that he would be placed under duress. Also, if this defense is being offered in a murder trial, duress will only reduce the charges to manslaughter, at most.
The defendant must show by a preponderance of the evidence that they committed the act(s) under duress. If the defendant is successful in doing this, then the prosecution has the high burden (beyond a reasonable doubt) of disproving this defense.
Need A New Jersey Criminal Defense Attorney For Your Case?
Putting forth an affirmative defense might be the best strategy for your case. But you must consult with an experienced attorney before you concede any of the charges.
Mark Catanzaro, a premier criminal defense attorney in New Jersey, is prepared to answer your questions about your case. He has nearly 30 years of experience in handling criminal cases and union matters in state and federal court.
If you believe that you were justified in committing the acts for which you are being charged, do not hesitate any longer to contact the criminal defense attorney in New Jersey who can help you! Allow Mark Catanzaro to represent you or your loved one during these stressful times. Call now!