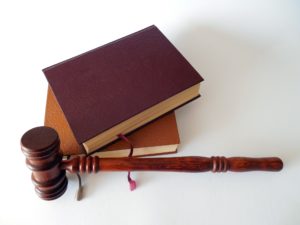 One of the greatest privileges afforded in criminal law is the attorney-client privilege. This concept has been around for many years and is very important to the administration of justice by encouraging openness and honesty between a client and his or her attorney. If the privilege is asserted, a Mount Holly criminal defense attorney cannot be compelled to disclose qualifying confidential communications that he had with his client.
What constitutes "confidential communication" and are there any instances where this privilege does not apply? These are important questions that every defendant should know the answer to.
What Types Of Communications Are Privileged?
So, what types of discussions are actually protected? For one, an attorney-client relationship must actually exist. Most times, the start of that relationship is clear – for example, if a Mount Holly criminal defense attorney has a potential client sign an agreement. But other times, it can be tricky to determine when it began. The potential client must rely on the professional services of a lawyer, and the lawyer must acknowledge this reliance (either expressly or impliedly through his behavior).
Additionally, the communication needs to be between the qualifying parties: the attorney and the client. If the client's friend reveals information to the attorney about the client, this communication does not fall within the protected category. The friend is not the client. (There are exceptions if an individual is an authorized agent of the client.)
Once it is clear that the necessary attorney-client relationship exists, confidential communications that are related to giving or obtaining legal advice will be privileged. There are instances in which confidential information may not be protected under this privilege, such as:
When the client discusses information around a third party.
When the lawyer reasonably believes that the client will engage in criminal acts that will result in the death or serious bodily harm of another.
When the lawyer reasonably believes that disclosing the information is necessary in order to comply with other law.
When the lawyer is not acting in a legal role.
So when you are communicating with your criminal defense attorney in Mount Holly, be sure that you are not in the presence of third parties, as this waives the privilege. Also, keep in mind that the only information protected under this privilege is that which relates to legal advice.
Are You In Need Of A Mount Holly Criminal Defense Attorney?
Don't navigate through the criminal justice process without a reliable Mount Holly criminal defense attorney by your side! For the best results, contact the attorney that Mount Holly residents trust – Mark Catanzaro. He will handle your case with the care and confidentiality that you deserve.