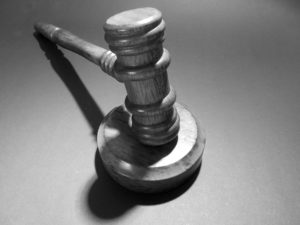 In most states, there are "diversionary programs" offered to first-time offenders of certain crimes. In New Jersey, there are three such programs. They include:
Pre-Trial Intervention (PTI) Program
Conditional Discharge
Conditional Dismissal Program
Having these programs is very important for New Jersey defendants because it allows them to avoid prosecution and instead focus on rehabilitation. If you're a first-time offender, you may be eligible for one of New Jersey's three diversionary programs. Never go to court without your Trenton diversionary program attorney at your side to help you explore all your options.
Pre-Trial Intervention Program
PTI is an option when it can be reasonably expected to serve as a sufficient deterrence of future criminal activities. This diversionary program is available at the Superior Court level for first time offenders of certain indictable offenses, such as:
Theft
Credit Card Fraud
Marijuana Distribution
Someone who is accepted into a PTI program can expect conditions, which may include performing community service, attending required counseling sessions, submitting to random urine tests, etc. If the conditions of the program are successfully met, the defendant will have no record of the conviction. If they are not successfully met, the defendant's case goes back on the trial list.
Conditional Discharge
Similar to the PTI program, Conditional Discharge is a probationary type program for defendants charged with a drug-related disorderly persons offense. To be eligible, the defendant must not have been found guilty of any prior drug related offenses or previously accepted into one of New Jersey's diversionary programs.
While in the Conditional Discharge program, the individual is supervised for up to 3 years. If all the conditions are met during this time, all related criminal charges will be dismissed. However, there will still be a record of the arrest. After a waiting period, you can seek expungement of these records with the help of your Trenton diversionary program attorney.
Conditional Dismissal Program
The newest of the three, the Conditional Dismissal program allows for certain first-time non-drug related disorderly persons offenders to enter a probationary period of one year during which they are monitored. Certain offenses are not eligible for this program, including domestic violence and driving under the influence.
The court will look at various factors to determine if you qualify for the program:
Nature of the offense
Background of the defendant
Interests of the victim
Interests of the public
Charges are dismissed upon successful completion of the program, and you can apply for expungement 6 months later.
Call Mark Catanzaro – The Top Trenton Diversionary Program Attorney
If you're facing criminal charges for the first time, you need to seek legal representation from a diversionary program attorney in Trenton. Mark Catanzaro has been representing clients in all criminal matters for 30 years. Contact his office today to set up a free consultation.