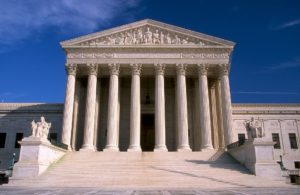 If you find yourself confused by the court systems, you're not alone. There are multiple courts in New Jersey, and depending on your case, you may end up going through several of them.
As always, you are most prepared for the rigors of the justice system when you understand your own case and the path you're being led down by your Trenton Criminal Defense Lawyer. Need help choosing the right Trenton Criminal Defense Lawyer? Mark Catanzaro has  experience handling a variety of criminal matters in both state and federal courts.
New Jersey Court System Structure
Fortunately, New Jersey has one of the simplest court system structures in the United States! Below is an explanation of the courts that could be relevant to a criminal case.
Municipal Court
This is the place where most of New Jersey's cases are heard. The types of cases here include traffic offenses, DUIs, and minor criminal offenses (simple assault, shoplifting, and other disorderly persons charges).
Superior Court
The Superior Court is also informally known as "trial court," and there is one in each county. When charged with a serious criminal charge (arson, robbery, murder, etc.), a defendant has the right to a fair trial in front of a jury made up of 12 citizens. Nevertheless, the defendant may accept a plea bargain prior to a full trial.
In addition to serious criminal cases, civil and family-related cases also take place in superior courts. Family cases may include domestic violence and juvenile delinquency cases.
Appellate Division of Superior Court
In this court, a panel of two or three judges listen to attorneys make legal arguments based on what occurred in a case at the trial level. There are no juries, witnesses, or new evidence.
Supreme Court
The Supreme Court of New Jersey is the highest court in the state. A case ends up here if either side appeals the outcome of the appellate court. Like the appellate court, there are no juries or witnesses; instead, the judges often interpret unclear or conflicting laws. The Chief Justice is the head judge, and there are six other presiding judges.
Need An Experienced Trenton Criminal Defense Lawyer?
While New Jersey's court system structure is fairly simple in the legal world, it may seem confusing and complicated to someone unfamiliar with these processes. Fortunately, you don't have to navigate the system alone. Mark Catanzaro is a well-respected criminal defense lawyer in Trenton who fights for his clients and obtains favorable results. He's been in all the New Jersey courts and will stand by your side through any appeal. Contact the Law Offices of Mark Catanzaro today to schedule your free consultation.