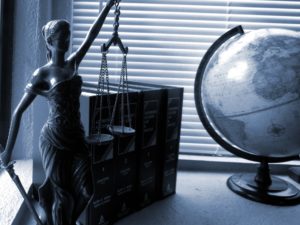 Have you found yourself in a situation where you think you might need a New Jersey criminal defense attorney? Maybe you don't right now, but you might need one in the future. Going about finding a criminal defense attorney in New Jersey that is a good fit for you is easier said than done.
When in need of an attorney, here are some helpful tips for starting your search.
How to Start Your Search For a New Jersey Criminal Defense Attorney
When facing any type of criminal charge, your first thought should be about securing a reliable and experienced New Jersey criminal defense attorney. If you consider representing yourself, think again. It could have very detrimental effects, such as losing money, losing your case, and even losing your freedom. Don't take this lightly – make sure you hire an attorney to represent your best interests.
Try some of these steps when looking for a New Jersey criminal defense attorney to represent you:
Ask for recommendations. The best way to start your search is to ask people that you trust for recommendations. Do you know anyone who has had to hire a New Jersey criminal defense attorney in the past? Do you know anyone who works in the legal world? Getting a recommendation from someone you know can be the best place to start. That doesn't mean the lawyer who worked well for your friend will necessarily be the best fit for you, but at least it's a place to start.
Use the internet. Don't be afraid to search the internet for New Jersey criminal defense attorneys in your area. This gives you the opportunity to review their website, read past clients' testimonials, and maybe even find some news articles on some of their past cases. You might even want to take notes so that you can ask the attorney specific questions about what you read if you decide to meet with them.
Look for specialized criminal defense attorneys in New Jersey. Many attorneys add criminal defense to their long list of practice areas. But do they really know what it takes to handle an assault case, or a 2nd DUI case, or even a robbery case? Every case requires specific and specialized knowledge that only comes with frequent practice of criminal law. Do your research. Make sure you look for someone who has experience in the type of criminal charge that you're facing.
Schedule a meeting. Most law firms will offer free consultations. Once you narrow down your search, take advantage of the free consultations and meet with the attorneys that you feel best suit your needs. Don't hesitate to ask pointed questions. Be wary of any New Jersey criminal defense attorney that guarantees you a successful outcome. No attorney can guarantee that and to do so would be unwise and suspicious.
Contact Mark Catanzaro For a Free Consultation
For a free and confidential consultation, contact the Law Offices of Mark W. Catanzaro. As a seasoned New Jersey criminal defense attorney of over 30 years, Mark Catanzaro is reliable and experienced. Give him a call today!