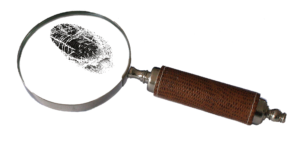 During a criminal trial, both the prosecution and the defense offer evidence to support their arguments. But just because certain evidence may be accurate or truthful does not always mean it's admissible in court. If your Trenton criminal defense attorney believes that the State should not be permitted to admit certain evidence, he can file a motion to suppress evidence. To be successful with such a motion, they need to be supported by strong legal arguments that such evidence should be deemed inadmissible.
When Should a Motion to Suppress Evidence be Filed?
According to the Exclusionary Rule, the government is prohibited from using evidence that was illegally gathered. For example, if the police conduct an unlawful search – of a car, house, person, etc. – the evidence obtained during the search may be excluded from trial. This evidence is referred to as "fruits of the poisonous tree."
Some grounds for suppressing evidence in a criminal include the following:
Chain of Custody Issues. If evidence is not correctly documented and preserved, the possibility of contamination may be raised by the defense.
Failure to Read the Miranda Rights. Police Officers are required to administer a Miranda Warning when a person is in police custody and going to be questioned. Without this recitation, nothing you say can be used in court.
Unlawful Search and Seizure. The Fourth Amendment protects against unlawful searches and seizures. A Police Officer may not search you or your property without a warrant, probable cause that a crime has been committed, or exigent circumstances.
In these circumstances, your Trenton criminal defense attorney would file a motion to suppress and a suppression hearing would be held. If the motion is granted and the evidence is suppressed, you stand a far better chance at an overall successful outcome. In some cases, the prosecution will dismiss your charges altogether.
That's why it is important to have a highly qualified Trenton criminal defense attorney who knows when to file a motion to suppress evidence. Unfortunately, if a criminal defense attorney misses their window of opportunity to file such a motion, the evidence may be admissible at trial, even if it was not legally obtained.
Secure a Trusted Trenton Criminal Defense Attorney
The need for an experienced and trustworthy criminal defense attorney in Trenton cannot be underscored. Properly filing a motion to suppress evidence could be the difference in whether or not you win your case.
Mark Catanzaro has over 30 years of experience in defending his clients' constitutional rights. If you need to discuss your case with a top rated lawyer, contact the Trenton criminal defense attorney who has already obtained successful outcomes for clients throughout the years.