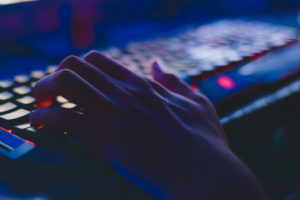 Many households today have at least one computer. With the majority of homes having access to the internet, personal information stored on those computers can become vulnerable to cybercrime. Criminal activity involving theft of computer related property or services has risen significantly in the past few years. If you've been charged with computer theft or a related offense, it's time to get in contact with a New Jersey computer crimes attorney immediately.
Computer Crimes in New Jersey – What Are They?
Decades ago, there was no category of crimes relating to computer-related theft. But now, as any New Jersey computer crimes attorney will explain to you, there is a long list of what are considered to be computer crimes.
According to New Jersey law (N.J.S. 2C:20-25), a person is guilty of computer criminal activity if they purposely or knowingly, and without authorization, or in excess of authorization:
Access any data, data base, computer storage medium, software, system, network, etc.;
Alter, damage, or destroy any data, data base, computer, storage, software, etc., or deny, disrupt, or impair computer services, including access to any part of the Internet, that are available to any other user of the computer services;
Access or attempt to access any data, etc. for the purpose of executing a scheme to defraud, or to obtain services, property, personal identifying information, or money, from the owner of a computer or any third party;
Obtain, take, copy or use any data, etc. or other information stored in a computer, computer network, computer system, computer equipment or computer storage medium.
And that's just to name a few! There are many more acts considered to be illegal computer-related activities found within the statute.
Any of the subsections will be considered a crime in the first degree if the offense results in:
A substantial interruption or impairment of public communication, transportation, supply of water, gas or power, or other public service;
Damages or loss in excess of $250,000; or
Significant bodily injury to any person.
Penalties for being convicted of a computer-related theft vary, but they can be very severe – especially if the victim is a government agency or if the crime is otherwise in the first degree category.
In Need of a New Jersey Computer Crimes Attorney?
Accessing another's data or personal identifying information on their computer is no joke. If you need to speak with a New Jersey computer crimes attorney, be sure to get in touch with Mark Catanzaro as soon as possible. Contact him now to set up a free and confidential consultation.