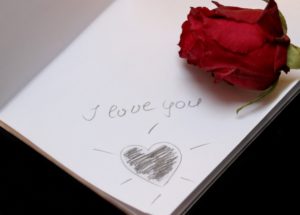 Stalking is seen as a very serious crime in New Jersey and shouldn't be taken lightly. Don't fool yourself into thinking that you're just being romantic by continually showing up at someone's home or place of work, even when they're telling you they don't want to see you. The term stalker is thrown around loosely these days and many times in a joking manner. But in reality, stalking refers to a series of unwanted contact or communications with another person. If you've run into some trouble and are being charged with stalking, you need to seek assistance from a New Jersey stalking defense attorney as soon as possible.
Stalking Is No Joke
Not all stalking cases start out with bad intentions. Some begin with multiple gifts or notes. But if these actions continue, and they instill fear or distress in the person on the receiving end, the actions may constitute stalking. Of course, stalking can be based on much worse intentions, and involve actions such as continuous vulgar or offensive communication. No matter what the situation, a New Jersey stalking defense attorney will need to be retained.
New Jersey defines certain terms in the stalking statute as follows:
Course of Conduct. Repeatedly maintaining visual or physical proximity to a person; repeatedly committing harassment against a person; repeatedly conveying verbal or written threats or threats conveyed by any other means of communication directed at or toward a person.
Repeatedly. On two or more occasions.
Emotional Distress. Significant mental suffering or distress.
Cause a Reasonable Person to Fear. To cause fear which a reasonable victim, similarly situated, would have under the circumstances.
Stalking in New Jersey is a crime in the 4th degree and is punishable by 18 months in state prison. But the charge may be upgraded to a 3rd degree crime in the following situations:
There had already been a court order prohibiting the behavior.
The accused is serving a prison sentence, or is on parole or probation.
It is the second or subsequent act against the same victim.
A conviction of stalking in the 3rd degree is punishable by up to five years in prison
Contact a New Jersey Stalking Defense Attorney
If you've been charged with stalking, you need to be sure you are being represented by a skilled and experienced New Jersey stalking defense attorney. A stalking conviction on your record would affect future opportunities in your career, education, housing decisions, financial life and more.
For superior representation, contact the number one New Jersey stalking defense attorney – Mark Catanzaro. Schedule your free consultation today.