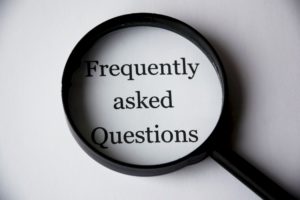 Drinking and driving do not mix – everyone knows that. No one plans to get a DUI. But if you've found yourself in this situation for the first time (or the second or third), you may have some questions. You need a Trenton DUI lawyer to answer all your questions and represent you in your legal proceedings.
You Got a DUI – So Now What?
DUIs are serious offenses in New Jersey. That's why it's so important to hire a Trenton DUI lawyer as soon as you are cited with one. The sooner your DUI lawyer in Trenton can get to work familiarizing himself with the situation and forming a defense strategy, the better chance you have at a favorable result and minimal impact on your life.
Here are answers to some of the most commonly asked questions:
What is the legal limit? New Jersey considers a .08 BAC or higher to constitute Driving Under the Influence. Your BAC is the measurement of alcohol in your bloodstream. This can be measured through a blood test or a breath test.
Do I have to take a blood test or breath test? You can refuse a breathalyzer, but that doesn't mean you will avoid consequences. New Jersey is an implied consent state, which means that you consent to avail yourself to chemical tests when you get your driver's license. You could face additional charges for your refusal. You are not under any legal obligation to take field sobriety tests, however.
What happens if I'm convicted of a DUI? Your Trenton DUI lawyer will fight to dismiss or lessen the charges. However, if you are convicted, the consequences will depend on a number of factors. Is this your first offense or a subsequent offense? The more times you are convicted of DUIs, the more severe the penalties. The range of consequences range from fines, loss of license, mandatory alcohol classes, to installation of an ignition interlock device and even jail time. Because so much is at stake, you need a reliable and experienced Trenton DUI lawyer at your side every step of the way.
Need a Trenton DUI Lawyer? Call Mark Catanzaro
Do not make the mistake of representing yourself in a DUI case. You'll need a Trenton DUI lawyer who specializes in DUIs. Mark Catanzaro has represented clients facing DUI charges for over 30 years.
If you're facing a DUI, contact Mark Catanzaro today so he can evaluate your case during a free consultation.