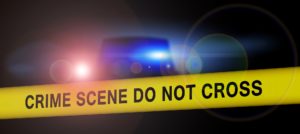 There's no question about it – the legal consequences for violent crimes are very serious. Depending on the severity of the charges, a defendant could be facing several years in prison, life in prison, or in some states, even the death penalty. In 2007, New Jersey replaced the death penalty with life without the possibility of parole. But the fact remains that violent crimes result in the most severe discipline.
If you or a loved one are seeking a New Jersey criminal defense lawyer to defend against violent crime charges, Mark Catanzaro will fight for you against these charges and provide the highest level of legal representation.
Violent Crimes in New Jersey
Violent crimes usually draw the most attention. These are crimes such as:
Aggravated robbery
Carjacking
Murder and homicide
Sexual assault
Theft
These types of crimes usually result in long prison sentences. The best way to deal with a violent crime charge is to get in touch with a New Jersey criminal defense lawyer early on to get the help from an expert. With early intervention, a criminal defense lawyer in New Jersey can sometimes reduce the charges, which would result in a lesser sentence. Your attorney will also advise you not to talk to anyone without them being present. That way, you don't mistakenly provide incriminating statements.
So how else can a New Jersey criminal defense lawyer help? There are several ways:
Doing a thorough investigation of your case
Arguing against the prosecution's account of the case and pointing out their flaws
Conducting in-depth and careful cross examinations
Developing winning defense strategies
They'll also make sure that you understand the criminal process and all the key players involved. During such a difficult and scary time, you need someone you can fully trust by your side.
Hire a New Jersey Criminal Defense Lawyer You Can Trust!
Mark Catanzaro has over 30 years of experience in the legal world and has represented numerous clients during his time in the legal profession. He will be fighting for you every step of the way and knows how to anticipate where your case is headed.
If you're in need of a New Jersey criminal defense lawyer that you can trust completely, do not hesitate to contact the Law Offices of Mark W. Catanzaro as soon as possible. By scheduling your free and confidential consultation, you'll be well on your way to receiving the strong representation you need from an experienced and trustworthy criminal defense lawyer in New Jersey.