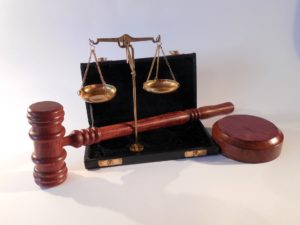 Navigating the criminal justice process is confusing, intimidating, uncomfortable, and frustrating. Along the way, you will encounter many different people. Although it's never an enjoyable process, things are a lot smoother if you're familiar with the roles each person plays. This article will attempt to describe some of the individuals with whom you'll come in contact. The more you know about the process, the more energy you can focus on providing your Trenton criminal defense lawyer with the information he needs to obtain favorable results.
Getting To Know The Legal Players You May Face
Not surprisingly, one of the first characters you'll face will most likely be a police officer. An accused can be arrested by a police officer who has an arrest warrant or who has probable cause to do so without a warrant. If you are being placed under arrest, it is best not to fight or resist – this will only make your experience worse and may add resisting arrest charges to your case.
Another important player is your Trenton criminal defense lawyer. This will be your greatest ally, but you must retain one as soon as you possibly can. It's best not to attempt to represent yourself, even if you believe you are a skilled arguer or negotiator. Your Trenton criminal defense lawyer will be valuable in many ways by doing things such as:
The prosecutor is the state's attorney who conducts the legal proceedings against you. He or she will call their own witnesses, cross examine you (if you choose to take the stand), object to your Trenton criminal defense lawyer, and ask the jury to find you guilty of the crime you're on trial for.
The judge presides over the courtroom and is an impartial decision maker. The judge will play many roles, including:
Interpreter of the law
Assessor of the evidence (if there is no jury)
Maintainer of control in the courtroom
All parties must be respectful of the judge and listen to his or her instructions. As the defendant, you should look at the judge when they talk to you, stand when they enter the room, and address him or her as "your honor."
In Need of a Trenton Criminal Defense Lawyer?
These are just a few of the individuals you will encounter. Depending on your specific case, there are many others you may face. If you need a Trenton criminal defense lawyer, contact Mark Catanzaro. He will explain everything you need to know about your criminal case and make sure you feel comfortable with the process. Call today for your free, confidential consultation.