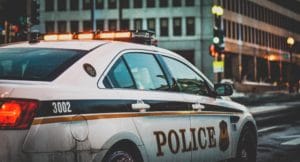 "Innocent until proven guilty" is a foundational principle in our country's legal system, and it holds even when you are stopped by police. After all, your rights are protected by BOTH the US Constitution AND the New Jersey State Constitution. Having a New Jersey police misconduct attorney with a thorough understanding of your rights by your side can be invaluable. Here are a few tips about what to do if you are stopped…
Know Your Rights!
Police cannot keep you unless you are suspected of a crime.
Police in New Jersey may not request your ID or even demand you give them your name unless they have pulled you over and request your driver's license, or have issued a court summons.
Regarding your phone, police cannot search it without a warrant.
If you are suspected of driving under the influence (DUI), they may require you to take an alcohol screening test. If you refuse to take the test, you will suffer the same loss of driving privileges as for a DUI offense.
You have the right to say "no" to searches of your house, car, or person if the police do not have a warrant, probable cause, or if you have not given permission. Police develop probable cause if they see something illegal or have specific evidence of a crime.
You have the right to photograph or film police activity in public, and receive their names and badge numbers.
"Am I free to leave?" is a key phrase. If you have not committed a crime, if the police do not have probable cause, and if you do not wish to talk, walk away.
Know Your Responsibilities!
Remain calm and be respectful. This can go a long way towards avoiding unnecessary entanglements.
Do not resist. Even if you are innocent or are being treated unfairly, you do not want to escalate the situation and risk harm upon yourself.
Speak clearly and carefully. Anything you say can be used against you.
If you are arrested…
Ask for a lawyer and tell the officers you wish to remain silent.
Say nothing else until your lawyer arrives.
Hire an attorney who will defend your rights!
Mark Catanzaro is an experienced New Jersey criminal defense trial attorney who has defended clients facing all sorts of charges, including DUIs, hit and run accidents, traffic tickets, police misconduct, and more. Contact his office today to set up a free and confidential consultation.