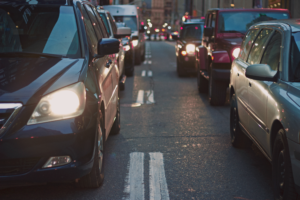 Nothing can ruin your day like receiving a traffic ticket. There are many types of traffic offenses, such as texting while driving, road rage, driving through a red light, speeding, DUIs, and more. While you definitely have the option of just pleading guilty and paying the fine, you also have other options available to you – like fighting your ticket. The first step is to speak with a Trenton Traffic Lawyer to determine what choices you have.
To Plead Guilty or To Not Plead Guilty: That is the Question
First things first: read the fine print! There will likely be important information listed regarding the procedures for that specific court. You don't want to miss any deadlines.
Pleading guilty to a traffic offense is clearly the quick way to deal with a citation. But pleading guilty means that you are required to pay the total fine, which could be pretty hefty depending on the particular offense. But that's not all – you might also receive points on your driver's license. In the State of New Jersey, if you accumulate 12 or more points, there is a mandatory suspension of your driving privileges. Accumulating 6 or more points within a three year period requires you to pay a surcharge to the State. Additionally, there are auto insurance implications. As you can see, pleading guilty to a traffic offense should not be your Plan A.
As a first approach, get in contact with a Trenton traffic lawyer, who can review your citation and ask you questions about the circumstances surrounding the event. The following are some important points to keep in mind when deciding to plead not guilty.
When you plead not guilty, you will be provided a court date. Make sure you are present in court on that day!
If you received a ticket in a town far from where you live, you might be able to arrange for a Trenton traffic lawyer to help you. In order to "plea by mail" in New Jersey, you typically send in a sworn statement that it would be unduly burdensome for you to appear in that municipal court to resolve the ticket.
In some cases, the prosecutor may offer you a plea deal, where you would plead guilty to a lesser offense. This can be helpful, but you'll likely still pay a fine. However, depending on the circumstances, this is a very beneficial option. A trained Trenton traffic lawyer can help you determine whether this is the right way to go.
Hire a Trenton Traffic Lawyer
Pleading not guilty and fighting your traffic ticket is something that should always be considered. Call Mark Catanzaro – experienced Trenton traffic lawyer – to discuss your options.