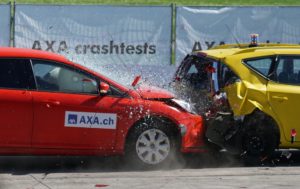 We all know getting into an accident can be a scary thing, especially if you are liable. The impulse or desire to flee the scene is not uncommon. However, a hit and run can come with serious consequences, especially if someone died or was seriously hurt as a result. What can happen? Who can help?
Possible Consequences
If you were the driver of the vehicle, here's what can happen if…
The accident resulted in death.
If this is the case, then the driver is guilty of a crime of the second degree, and this calls for a sentence of between 5 and 10 years in custody.
The accident resulted in serious bodily injury.
This is a crime of the third degree and has a sentencing range of probation to 5 years.
What if…?
I was not at fault for the accident?
If the hit and run accident resulted in either death or serious injury and the driver flees the scene, it does not matter if the driver was not at fault.
I was not aware someone died or was seriously injured?
In the case of a hit and run accident, the driver is still guilty of a crime.
What is "Serious Bodily Injury"?
According to the New Jersey Code of Criminal Justice NJS 2C:12-1.1, serious bodily injury is an injury "which creates a substantial risk of death or which causes serious, permanent disfigurement, or protracted loss or impairment of the function of any bodily member or organ."
Who can help me?
Thankfully, you do not have to face such an overwhelming case alone. Mark Catanzaro is the attorney who will stay by your side and defend you. Just consider this testimonial from a satisfied client…
"Mark has been my attorney for 3 years and has guided me through a very difficult time. He has provided excellent advice and a detailed plan the entire way through a very complex case. Mark has always returned my call the same business day if I was unable to get him in the office. I highly recommend his services to anyone in need."
If you need help, contact Mark Catanzaro today!