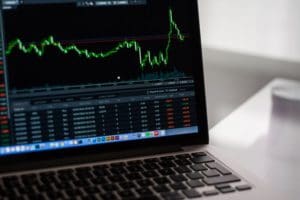 Recently, former Philadelphia Eagles linebacker Mychal Kendricks plead guilty to insider trading. Kendricks allegedly paid a friend, Damilare Sonoiki, $10,000 and free game tickets in exchange for nonpublic market-shifting information. He profited nearly $1.2 million, but now could face several years in prison. Here are a few things you need to know about insider trading.
Definition
Dictionary.com defines insider trading as "the illegal practice of trading on the stock exchange to one's own advantage through having access to confidential information." Now, this may seem like "no big deal" to some people. After all, if you work on Wall Street and have confidential information, isn't that simply your advantage? Isn't that the nature of competition?
What makes insider trading illegal is the use of nonpublic market-shifting information, or information that is not accessible to the public and "that would cause any reasonable investor to make a buy or sell decision." If you gain material information that is not made known to the general public, you could be guilty of insider trading. 
Maximum Sentence
Never think that insider trading is "no big deal." Insider trading is an example of a white collar crime. White collar crimes can also include: fraud, extortion, racketeering, and bribery. The maximum sentence for someone guilty of insider trading is 25 years in prison. Your sentencing can be reduced if you plead guilty.
SEC Regulations
The SEC is the U.S. Securities and Exchange Commission. They are in charge of prosecuting persons who commit insider trading. Regulation FD (FD stands for "full disclosure") states that if a company intentionally discloses material non-public information to one person, it must also disclose that information to the public at large. Furthermore, "Section 16 of the Securities and Exchange Act of 1934 requires that when an 'insider' (defined as all officers, directors, and 10% owners) buys the corporation's stock and sells it within six months, all of the profits must go to the company." It is important to keep these things in mind to avoid committing insider trading.
Tips to Avoid It
Here are few basic tips to help you avoid insider trading:
Be careful what you ask. You don't want to imply that you're looking for inside information.
Check your sources. Make sure your information is public.
Report to the authorities. If you're not sure the information you have is public, report it to make sure.
Identify violating a breach of duty.
Be careful repaying favors. Insider trading is not an example of quid pro quo; it is an example of breaking the law.
Accused of Insider Trading?
If you've been accused of insider trading, or any other white collar crime, you need a competent lawyer to defend you! Reach out to Mark Catanzaro today.