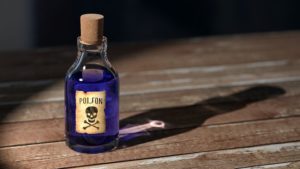 Earlier this week, Customs and Border Protection agents accomplished the largest fentanyl bust in United States history, seizing over 250 pounds of the lethal drug. The amount valued at approximately $3.5 million. Fentanyl is a synthetic opioid that is 100 times more potent than morphine. Since a minuscule amount can be lethal, it is responsible for the majority of overdose deaths. Here are some fentanyl facts you need to know, and what you can do about it.
Fentanyl Facts
Like other opioids, fentanyl works by connecting to the brain's opioid receptors. These receptors are found in areas of the brain that manage pain and emotions.
Physicians often legally prescribe fentanyl and safely use it to treat pain.
Between 2013 and 2014, the CDC reported that fatal overdoses due to fentanyl increased by 80%.
Users of heroin often unknowingly purchase heroin laced with fentanyl. Because it is far more potent, it is also far more deadly.
Heroin can also be cut with carfentanil, an elephant tranquilizer 10,000 times stronger than morphine and 100 times stronger than fentanyl.
Fentanyl is much finer that heroin and can be absorbed through the skin. In 2017, a police officer accidentally overdosed after brushing some white powder off his shirt. Not realizing it was fentanyl, he had absorbed it through his skin and needed to be rushed to the hospital.
Overdosing on fentanyl can result in "stupor, changes in pupillary size, cold and clammy skin, cyanosis, coma, and respiratory failure leading to death."
What You Can Do
Recently, scores of counties throughout the United States have begun offering trainings to mental health professionals, drug addiction specialists, first responders, and average everyday citizens on the use of Narcan (aka Naloxone). Narcan is a non-addictive medication that reverses the effects of an opioid overdose. Under Good Samaritan Laws, an average citizen can intervene in good faith by applying Narcan to the victim of an opioid overdose.
Many retail drug stores carry non-prescription Narcan you can easily purchase it there. However, if you'd like to receive training on the appropriate use of Narcan, you can search for seminars in your area or request one here or here.
Need Legal Help for a Drug Crime?
If you or someone you know is facing drug charges, you need a strong attorney to defend you! Reach out to Mark Catanzaro today!