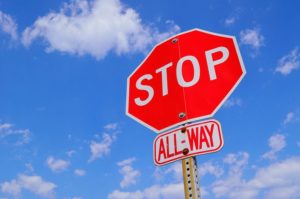 Getting your license suspended is more than an inconvenience, it can be life-altering! If you need your license for your job, losing it is devastating. If you're at risk for losing your license, here's some helpful information from the New Jersey traffic charges attorney you need.
The Points System
Like most other states, New Jersey's Motor Vehicle Commission (MVC) operates on a points system for traffic violations. Committing certain offenses adds points to your license. Get enough points and your license will be suspended.
Generally, more severe traffic violations come with a larger number of points.
Six or more points within a three-year period will result in a surcharge.
12 or more points on your current driving record will result in license suspension.
Getting points on your license may increase your insurance.
Thankfully, you can earn point reductions for every year you avoid additional violations. Furthermore, there are things you can do in order to prevent license prevention, such as traffic school or competency exams.
Restoring Your License
The good news is that you can get your license restored after a certain amount of time. Consider this chart…
| | |
| --- | --- |
| Violation | Suspension |
| For the first violation within a year | |
| Within 6 months of restoration | 90 days |
| Within 7–9 months | 60 days |
| Within 10–12 months | 45 days |
| For second or subsequent violations | |
| Within 6 months of restoration | 180 days |
| Within 7–9 months | 120 days |
| Within 10–12 months | 90 days |
What You Can Do About It
If you're at-risk for losing your license, you know you can't afford that! Reach out to Mark Catanzaro because he's the New Jersey traffic charges attorney you can depend on. Consider this testimonial from a satisfied client…
"My sincere thanks goes out to you for my excellent legal representation. I am pleased with the outcome and your handling of my case. You made a very critical difference in my future. A two-year loss of license would have been devastating to me. I will gladly recommend your services to any of my friends or family that may ever need it. Thanks again for your experience and skills to get the best possible results for me."