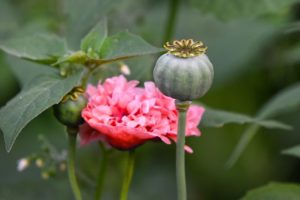 We've covered blogs about heroin and fentanyl, but there's another deadly opiate out there: carfentanil. Carfentanil is 100 times stronger than fentanyl and 10,000 times stronger than morphine. Although overdose deaths continue to decline nationwide, the battle for our communities and our loved ones continues. Carfentanil is another side of the battle. Here's a few NJ carfentanil facts you need to know.
NJ Carfentanil Facts
What You Can Do
Since carfentanil can be absorbed so quickly, it's absolutely vital that you act immediately if you encounter someone who's overdosed. Many counties throughout the United States offer trainings to mental health professionals, drug addiction specialists, first responders, and average everyday citizens on the use of Narcan (aka Naloxone). Narcan is a non-addictive medication that reverses the effects of an opioid overdose. Under Good Samaritan Laws, an average citizen can intervene in good faith by applying Narcan to the victim of an opioid overdose. Many believe this to be a big reason why overdose deaths have declined recently.
Various retail drug stores carry non-prescription Narcan. You can easily purchase it there. However, if you'd like to receive training on the appropriate use of Narcan, you can search for seminars in your area or request one here or here.
NJ Carfentanil Facts and Law
If you're looking for legal representation, consider Mark Catanzaro. With over 30 years of experience, he's both competent and accomplished. Contact him today!